Sporting Opportunities
Posted by Mitchell David on Tuesday, August 30, 2022 at 3:17 PM
By Mitchell David / August 30, 2022
Comment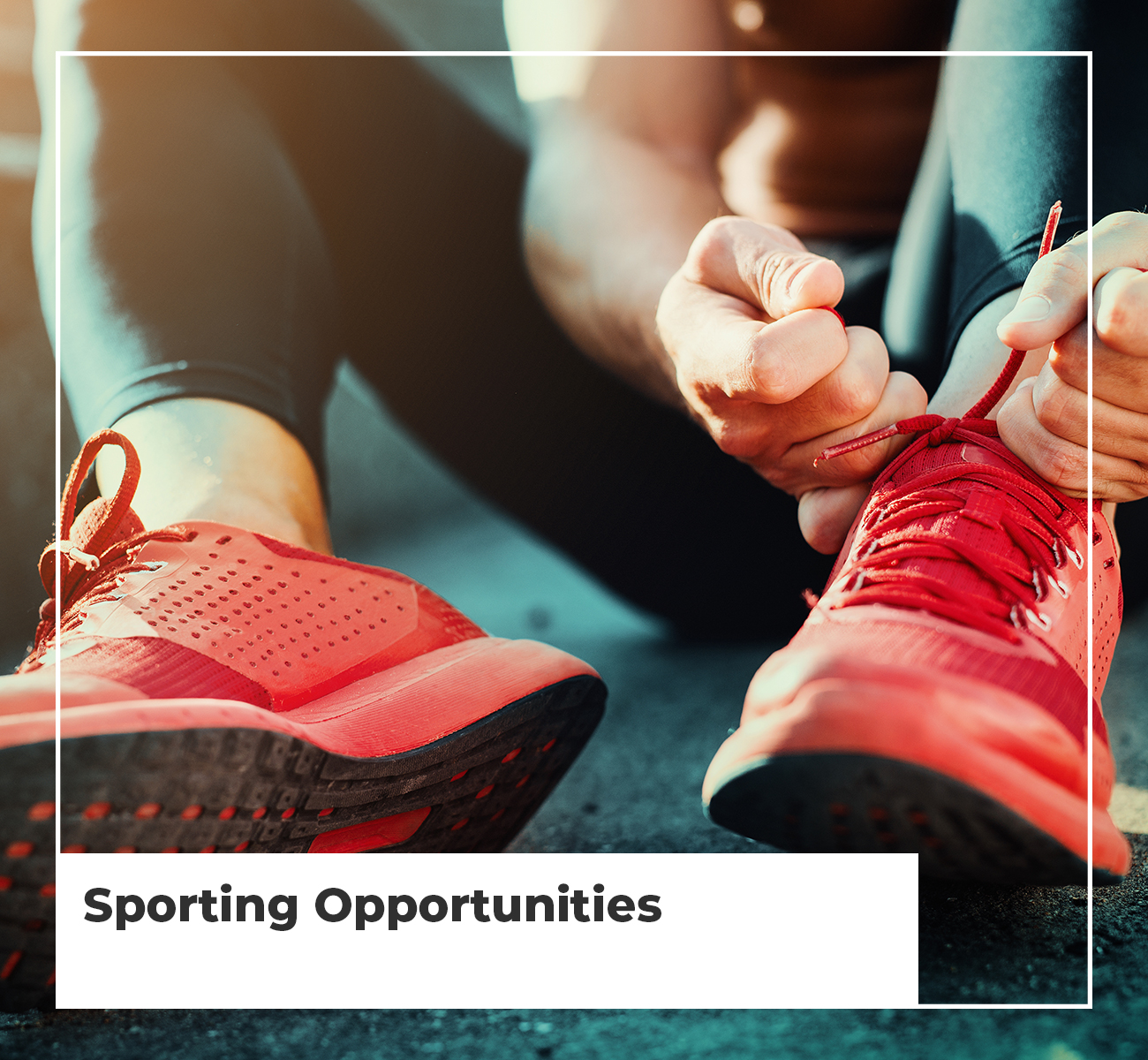 It's no secret that the sports industry draws thousands of people to the Eastern Shore each year. In the most recent report from the Maryland Sports Commission, sports tourism generated nearly $200 million in economic impact in the state. And in Delaware, facilities in each of its counties cater to the booming sports market.So whether youor your familyare looking to participate in the action,orsimplyview a live game, there are no shortage of opportunities. Check out some of these local facilities, clubs and teams.
Participate in the Action
Crown Sports Center: Located in Fruitland, Md., Crown Sports Center caters to the regional sports market by offering indoor and outdoor fields, as well as an indoor track. In addition to sports tournaments and clinics, the facility also hosts summer camps and birthday parties. It's also home to a laser tag maze, arcade, rock climbing wall and a 20,000-square-foot roller skating rink.
East Wicomico Little League Park: Located on the grounds of Winterplace Park, in Salisbury, the East Wicomico Little League Park offers four baseball fields, dugouts, bleachers and concessions. The fields are home to the East Wicomico Little League, which hosts teams for boys and girls ages 4-14.
Eastside Sports Complex: The Eastside Sports Complex, home to the Willards Little League, is located in the town of Willards, Md., and features baseball fields, concessions and a playground area. Nextdoor, the Willards Park and Recreation Area provides an additional ball field, two tennis courts and a basketball court, among other things.
Henry S. Parker Athletic Complex: As a result of recent expansion efforts, the Henry S. Parker Athletic Complex in Salisbury is now home to eight baseball/softball fields, two concession stands, two meeting rooms and a shaded playground area. The complex also features Project 7 ½, an area located between fields 7 and 8 in which those with physical and mental disabilities have an opportunity to play baseball.
Lower Shore Family YMCA: Located in Pocomoke City, Md., the Lower Shore Family YMCA boasts a fitness center, three gymnasiums and an indoor pool. Members can participate in group exercise and water classes, before-and after-school programs and more.
Mason Dixon Sports Complex: Located in Delmar, Md., the Mason Dixon Sports Complex features four lighted ball fields with electronic scoreboards, bleachers and a concessions building. Additionally, the complex includes a pavilion and playground area.
Mid-Atlantic Youth Sportsplex (MAYS): With five full-size Bermuda grass fields, two full-size fescue fields, a 7,500-square-foot clubhouse and a registration building, the Mid-Atlantic Youth Sportsplex, located in Pittsville, Md., has no shortage of playing opportunities. The property also features cabins, ponds and a picnic area, for those staying overnight for sports camps.
Northern Worcester Athletic Complex: The Northern Worcester Athletic Complex is situated just 12 miles from Ocean City, in the town of Berlin, Md. The property, featuring baseball, softball and multipurpose fields, is home to many sporting events throughout the year. It also features playgrounds, walking trails, pavilions and a concession stand for those long game days.
Northside Park: Northside Park, located at 125th Street in Ocean City, is the resort's largest and most popular recreation and sports complex. The 58-acre property includes three lighted ball fields, a lighted soccer field, a multipurpose field and more than one mile of walking/jogging paths. The complex also features an outdoor exercise area and indoor facilities, including a community center and sports center with a 21,000-square-foot arena.
Ocean Pines Aquatics: The Ocean Pines Association features a robust aquatics program featuring five pools and several programs for youth and adults. The community's facilities host swim lessons, junior lifeguard training and swim competitions annually.
Pyle Center Softball Fields: With lighted ball fields, a covered dugout, batting cages and ample parking, Pyle Center Softball Fields in Frankford, Del., is a hub of activity. Each year, the complex hosts the Little League Softball World Series on ESPN. It's also a short driving distance to area beaches.

Richard A. Henson Family YMCA: The Richard A. Henson Family YMCA, located in Salisbury, Md., includes an indoor and outdoor swimming pool, cycling studio, gymnasium, fitness center and an exercise center. The facility also features group classes and programs.
River Soccer Club: River Soccer Club, a grassroots club founded in Southern Delaware, focuses on player development through participation in organized soccer events. The club accommodates players of all levels and abilities and hosts programs and tournaments throughout the season.
Sandhill Fields: Sandhill Fields, located in Georgetown, Del., is home to eight multipurpose fields that are used for field hockey, lacrosse, soccer and more. The 56-acre complex also features pickleball courts, and walking and running trails. There are also plans to construct an indoor fieldhouse.
Sports at the Beach: Located in Rehoboth Beach, Del., Sports at the Beach is a 100-acre complex featuring 16 baseball fields, an indoor academy facility, two basketball courts, a swimming pool and more. In 2022, the family owned and operated complex will host more than 40 youth baseball tournaments.
Wicomico Youth & Civic Center: The Normandy Arena, situated within the Wicomico Youth & Civic Center in Salisbury, hosts four SnapCourt multisport courts, which are available for rent to leagues, clinics and instructional programs. The Civic Center is also home to the Governors Challenge, an annual basketball tournament.
Worcester County Recreation Center: Located in Snow Hill, Md., the Worcester County Recreation Center at John Walter Smith Park includes a 47,000-square-foot multipurpose fitness arena complete with 520 seats, a four-lane track and multipurpose courts that host basketball, volleyball, pickleball and box lacrosse games. The facility also features locker rooms with showers, a fitness center and meeting spaces.
View The Action
Delmarva Shorebirds: Delmarva Shorebirds is a Minor League Baseball team that plays at the Arthur W. Perdue Stadium in Salisbury, Md. Affiliated with the Baltimore Orioles, several of the team's players -including Orlando Cabrera, Nick Markakis and Manny Machado -have gone on to play in the MLB.
Georgetown Speedway: Located just miles from Delaware beaches, Georgetown Speedway features a half-mile clay oval for stock car racing. Constructed in 1949, the facility is nationally known for its role in the development of stock car racing.
Ocean Downs Casino & Racetrack: Located just minutes from Ocean City, the Ocean Downs Casino & Racetrack features live horse racing up to three times a week. Events are open to the public, which can view the races trackside. Schedules of upcoming events can be viewed on the facility's website.
Salisbury University: Throughout the year, Salisbury University hosts collegiate athletic games at its campus facilities. With baseball, softball, lacrosse, soccer and so much more, there's no shortage of sports games to view.
U.S. 13 Dragway & Delaware International Speedway: U.S. 13 Dragway & Delaware International Speedway is located in Delmar, Del. Billed as Delaware's only motorsports complex, the Speedway features modifieds, street modifieds, AC Delco modifieds and late models, while the Dragway features Pro Bike, Import, Junior Dragsters and more.

University of Maryland Eastern Shore: Home of the Hawks, University of Maryland Eastern Shore Athletics includes a multitude of sports teams ranging from basketball to bowling. A full schedule of games is provided on the school's athletics webpage.
Professional Teams: In just a few short hours, Eastern Shore residents can also be at any professional sporting event in Maryland and Delaware. Be sure to check out the Baltimore Ravens, Baltimore Orioles, or the Dover International Speedway(Monster Mile) for a full listing of games and races.