Short-Term Rental Tips
Posted by Mitchell David on Friday, July 29, 2022 at 10:22 AM
By Mitchell David / July 29, 2022
Comment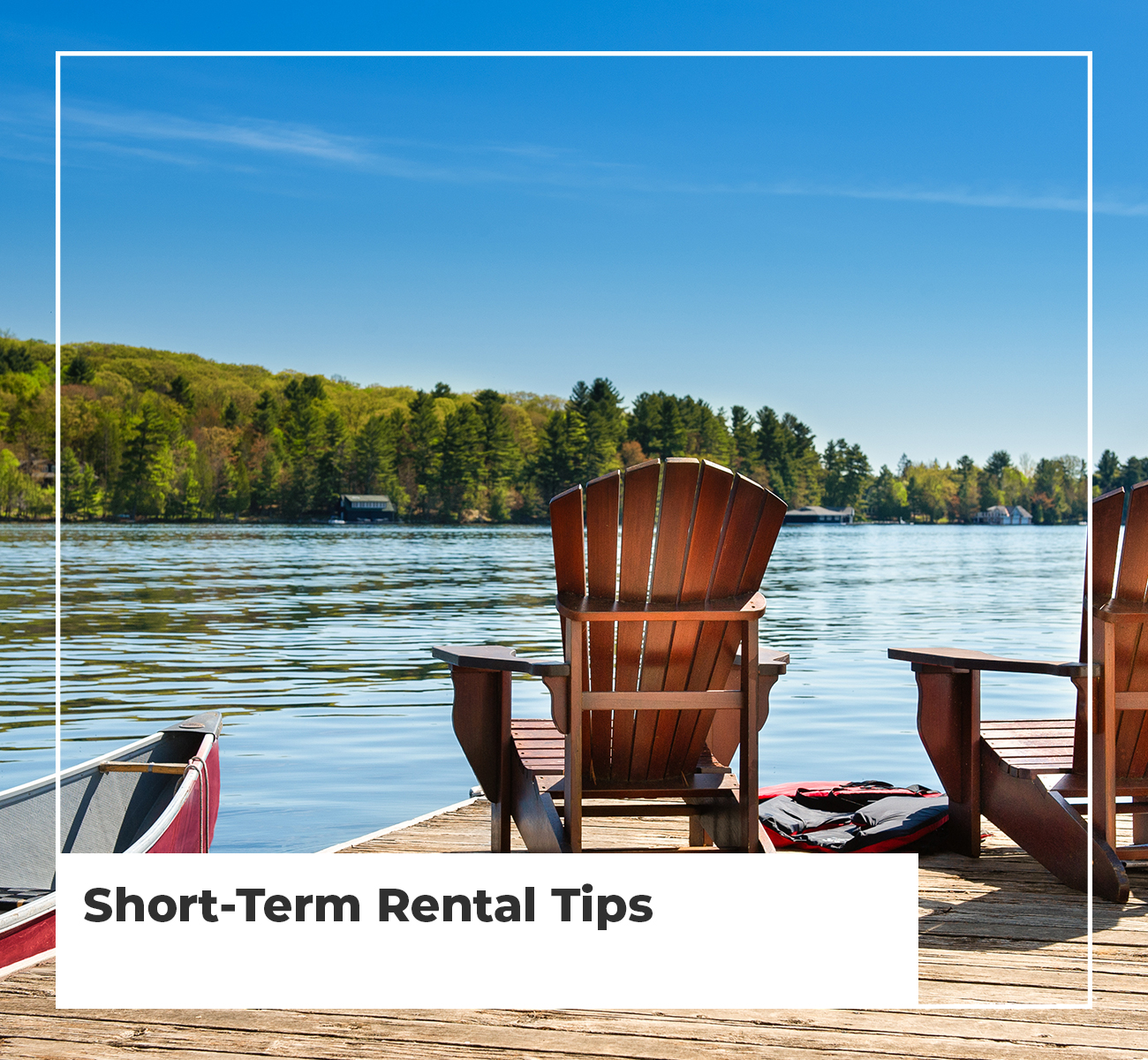 It is no secret that short-term rentals have only grown in popularity in recent years. And it's easy to see why. On average, short-term rentals generate around 30% more annually than traditional long-term rentals, according to the National Association of REALTORS. Location, however, is a key driver in the success of a short-term rental property, making beach homes a great investment for those wishing to try their hand.
Each year, for example, short-term rental owners along the coasts of Maryland and Delaware open their homes to families in search of pristine beaches, water activities, family-friendly amusements and much more. Still have questions about short-term rentals? Be sure to check out some of these tips.
What is a short-term rental?
Simply put, a short-term rental is a furnished dwelling that is rented out for short periods of time, most likely over a span of days or weeks. According to GovOs, short-term rentals are defined as stays of less than a month.
Short-term rentals are also referred to as vacation rentals, as some individuals prefer to rent out homes or accessory buildings, rather than hotel rooms, during their travels.
What makes a profitable short-term rental?
The key to any successful real estate investment is location. The closer a property is to popular amenities, tourist attractions or pristine views, the more likely it is to be profitable. And in areas such as Ocean City, Dewey Beach or Rehoboth Beach, potential renters can find all of these things.
Successful short-term rentals also rely on marketing. If your property has oceanfront views, off-street parking, an in-ground pool, or short walking distances to popular amenities, be sure to mention it in your listing.
And once you find suitable renters, be sure to keep up with the maintenance and management of your property. This means furnishing rooms, cleaning the space after each use, and installing the proper appliances and security features.
Why list a short-term rental?
As previously mentioned, short-term rentals generate, on average, 30% more rental income annually than long-term rentals. The money earned from this investment can fund your retirement, pay your mortgage and home improvements, or even special trips.
You also have the flexibility to host whenever you'd like and opportunities to meet new people and share your home.
How do you list a home or space on a short-term rental site?
While every listing site is different, there are a few basic tips to keep in mind.
First, make sure you are offering a clean, furnished space, with basic amenities. To attract even more customers, be sure to add special touches that add charm and appeal.
Second, take plenty of pictures. Potential renters want to see what a space looks like, so be sure to capture your home, studio, or bedroom in the best lighting possible.
Third, set your daily rate and any necessary cleaning fees. Many sites will even provide a calculator to help you find the right rate. But note that short-term rentals sites will collect a service fee for listing your property.
Lastly, be honest in your listing. Clients want to know what they are getting with their money, and that they can trust their host.

What short-term rental companies are available?
Airbnb: Established in 2007, Airbnb began when two hosts welcomed guests into their San Francisco home. Today, the site features more than 4 million hosts, who have welcomed more than 1 billion guests in nearly every country. In 2021, a typical U.S. host earned, on average, $13,800.
Expedia: Expedia has a growing list of travel brands for any traveler and trip. This means the company provides the tools to set pricing, rules, policies and more.
FlipKey: FlipKey is part of Tripadvisor Rental, a vacation rental marketplace with more than 830,000 properties in 190 countries. Founded in 2007, the company is a great platform for listing any property, from city studios to ski chalets.
HomeStay: Founded in 2013 by Tom Kennedy and Debbie Flynn, Homestay connects customers with hosts by featuring more than 63,000 rooms in more than 170 countries. To date, there have been over 1.5 million nights booked and more than 170,000 guests.
HomeToGo: Founded in 2014, HomeToGo makes it easy to find homes across several sites and multiple companies. Dubbed the marketplace with the world's largest selection of vacation rentals, the site includes listings from partners such as Booking.com, Vrbo and TripAdvisor. The company reportsthat customers can find cabins, beach houses, castles and anything in between.
OneFineStay: If you are looking to list on a luxury hosting site, OneFineStay might be the company for you. Established in 2010, the site featuresthe finest homes and villas and delivers one-of-a-kind services to guests. The website also offers top-notch services to hosts, including professional photography, housekeeping, booking management and in-stay maintenance.
Vrbo: Vrbo (Vacation Rentals By Owner) first launched in 1995 as a company that paired homeowners with families seeking places to stay. Since that time, Vrbo has grown to include more than 2 million listings from all over the world. The company website features tools that filter preferences and highlight destinations within driving distance.

Be sure to remember ...
While listing your property on a short-term rental site may seem straightforward, there are other things to consider. Some municipalities, for example, require property owners who list their homes on short-term rental sites to acquire business licenses. In others, short-term rentals may be restricted to a certain zoning district, or outright banned. So before you start looking at investment properties, be sure to do your research on the municipality's short-term rental regulations.
Another thing to keep in mind is property management. While many property owners choose to clean and maintain short-term rentals themselves, others may want to hire a property management company. While these companies -including Vacasa and Evolve - take the stress away from the host, it is important to keep in mind that these services add to your expenses and eat up profits.
Lastly, know the risks of opening your home to short-term renters. As the owner, you will be responsible for paying utilities and fixing or replacing items that are destroyed or stolen. There is also less certainty in short-term rentals, as they don't always provide year-round income that long-term rentals do. That's especially important to keep in mind when buying in seasonal resort towns on the Eastern Shore.