Shore Crabbing And Fishing
Posted by Mitchell David on Friday, July 29, 2022 at 9:21 AM
By Mitchell David / July 29, 2022
Comment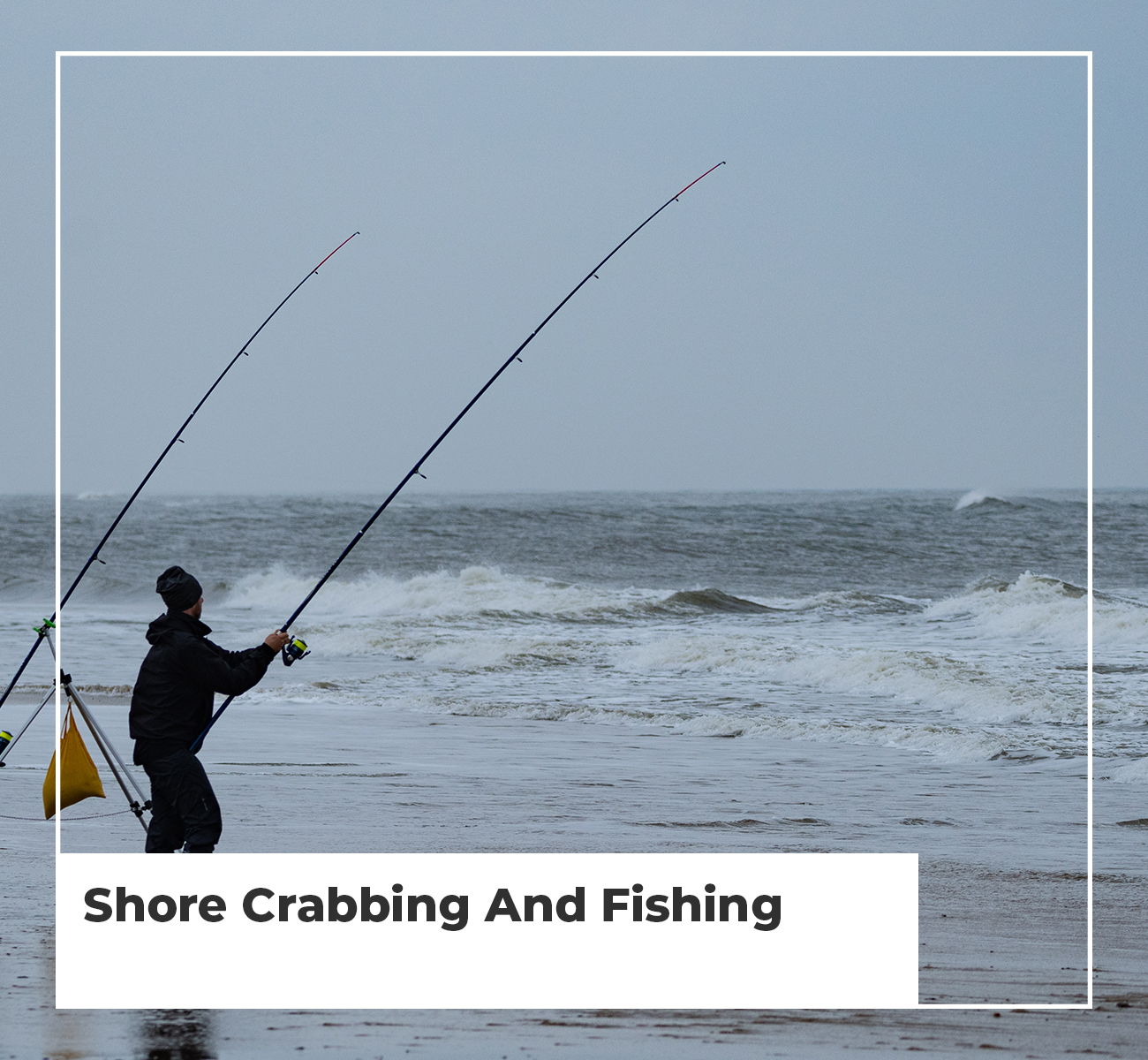 Each year, fishing enthusiasts flock to the shores of the Delmarva Peninsula in search of their next catch. In Maryland, for example, recreational fishing generates more than $700 million in economic output and supports more than 5,000 jobs, according to the American Sportfishing Association. And in Delaware, the industry generates $138 million in economic output and supports more than 1,000 jobs. From shad and flounder to clams and crabs, there are plenty of fish and crustaceans to catch, without chartering a boat or leaving land. Be sure to check out some of these public piers, beaches and properties.
Maryland
Public Landing Pier: Public Landing Pier is located at the end of Public Landing Wharf Road. With a beach area, 30 boat slips and a marine pump out station, the park is a great place to swim, fish and even crab.
Isle of Wight Park Fishing & Crabbing Pier: Located at the Isle of Wight Park, just south of the Route 90 bridge, the pier is a great place to fish and crab. The 12-acre passive nature park is also home to a canoe and kayaklaunch and picnic tables.
Assateague Island Beaches: Assateague Island is a great place to fish along the beach. As a popular recreational activity, it is not uncommon to see anglers wading along the shoreline throughout the year.
Ocean City Beaches: Surf fishing is permitted along Ocean City'sbeaches, so long as you are not within 50 yards of swimmers or anyone on the beach between the hours of 10 a.m. and 5:30 p.m.
Harry W. Kelley Memorial Bridge: Also known as the Route 50 bridge, one of three entrances to Ocean City, the Harry W. Kelly Memorial Bridge is not only utilized by motorists and bicyclists, but fishermen as well. It is no rare occurrence to see anglers bringing in fish and crab, right from the bay.
Downtown Recreation Complex: The Downtown Recreation Complex is located between 3rd and 4th streets bayside. In addition to a multipurpose field, playground area and skate park, the property features a bayside boardwalk, which is used daily for fishing and crabbing.
Oceanic Pier: Now open 24 hours a day, the Oceanic Pier is located on the bayside in downtown Ocean City, near the Ocean City Inlet. The property is a great place to catch crab, flounder, rockfish and more.

Ocean City Fishing Pier: Dating back to the early 20th century, the Ocean City Fishing Pier is an iconic resort image. Located off the inlet beaches, the pier is a great spot to cast a line, all while enjoying the ocean views.
Ninth Street Fishing Pier: Located at 9th Street and Edgewater Avenue, the bayside pier is owned and maintained by the Town of Ocean City and open to the public. The fishing pier also features cleaning tables equipped with hoses for easy cleanup.
Convention Center Boardwalk Park: The Convention Center Boardwalk Pier is located behind the Roland E. Powell Convention Center at 41st Street bayside. The pier is open for fishing and crabbing opportunities.
Northside Park: Located at 125th Street, Northside Park is Ocean City's largest park and home to the town's recreation and parks department. The 58-acre complex not only features walking paths, gymnasium and fields, but two piers that stretch out into the bay.
Delaware
Fenwick Island State Park: Check out the beaches at Fenwick Island State Park for great surf fishing spots. The beaches feature three dune crossings and access for vehicles with a surf fishing vehicle permit.
Delaware Seashore State Park: In addition to surf fishing opportunities, anglers can cast their lines from the banks of the Indian River Inlet or the inlet's access pier, available to those with disabilities. Please note that a surf fishing vehicle permit is also required to drive on the beach.

Cape Henlopen State Park: Cape Henlopen State Park not only features year-round surf fishing, but a quarter-mile-long pier. A bait and tackle shop is also available for all your fishing supply needs.
Holts Landing State Park: Holts Landing State Park features the only pier in the state built specifically for crabbing. Recreational crabbing is allowed with the purchase of a fishing license, and visitors can fish from either the pier or the shoreline