September Things To Do
Posted by Mitchell David on Friday, September 1, 2023 at 12:21:17 PM
By Mitchell David / September 1, 2023
Comment

Every Sunday: Sundaes in the Park
Held each Sunday through Sept. 3, Sundaes in the Park features free live music and children's activities, as well as ice cream, which is available for purchase. Families are encouraged to bring their picnic baskets and beach chairs to Northside Park and enjoy free entertainment as the sun sets over the Assawoman Bay. A fireworks display will end each event. The weekly event is held from 7-9 p.m.
Sept. 8: Wine On The Beach
Maryland wineries, craft vendors and fine artists will be in attendance for this year's Wine on the Beach, an annual wine festival hosted at the Ocean City Inlet. Wines will be available for sample and purchase. Tickets are $30 per person. General admission includes a souvenir wine glass, samplings and on-stage entertainment.
Sept. 11: 911 Parade Of Brothers Boardwalk Motorcycle Ride
A motorcycle ride to commemorate the anniversary of September 11 will be held at the Boardwalk. Registration begins on 27th Street at 9 a.m. The ride will start down the Boardwalk at 11:30 a.m., with a memorial service to be held at North Division Street and the Boardwalk beginning at noon.
Sept. 13-17: OC Bikefest & Delmarva Bike Week
More than 100,000 motorcycles will return to the Ocean City convention center and Shorebirds Stadium for a week of concerts, stunt shows, vendors, rides and more.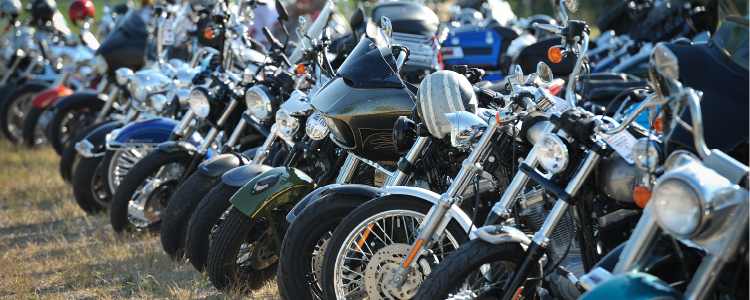 Sept. 22-24: OC AdventureFest
OC AdventureFest returns to Ocean City for a weekend of festivities, including performances by Lee Greenwood, Dave Bray USA and Don McLean, hunting, fishing and gun shows, and much more. The festival will benefit the Ocean City Helping Heroes Foundation.
Sept. 25: Believe In Tomorrow Beach Bash
Held at Seacrets from 5-10 p.m., the Believe in Tomorrow Beach Bash will feature raffles, buffet dinner, complimentary beer and sodas and commemorative T-shirt sales, all to benefit Believe in Tomorrow.
Sept. 27: Originals Only
The Art League of Ocean City will host its monthly Originals Only showcase from 7-9 p.m. Enjoy coffee and live performances by DomtheGonzo, Josh Quillen, Big Chap and Fraiser Fir. Event is free to attend.
Sept. 29-Oct. 1: Oceans Calling Festival
Oceans Calling, a three-day festival, will take place Sept. 29 through Oct. 1 with more than 30 performances across three stages, all along the Ocean City Boardwalk.
Berlin
Every Sunday: Berlin Farmers Market
Held each Sunday in downtown Berlin, the producers-only farmers market features jams, jellies, fresh fruits and vegetables, breads, flowers and more. Live music is also held from 10 a.m. to 12: 30 p.m. The market opens at 9 a.m.
Sept. 2: Back To School Movie In The Park
The Briddell Family Foundation will host a movie at Henry Park, beginning at 7:30 p.m. Bring a blanket or lawn chair and enjoy a movie with popcorn, soda and school supplies.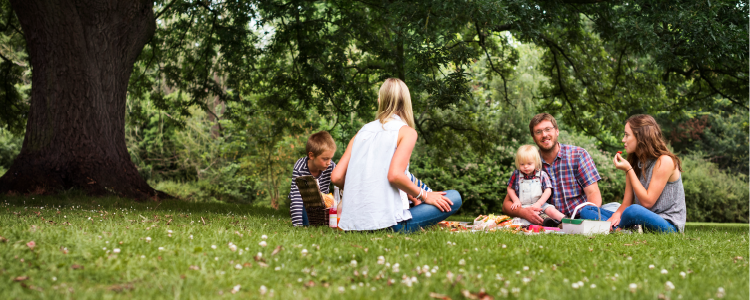 Sept. 9: Small Town Throw Down
Enjoy outside country music with food and beer. Festivities begin at 1 p.m. in downtown Berlin.
Sept. 10: Sundays at the Museum
The Calvin B. Taylor House Museum will host Sundays at the Museum on Sept. 10, beginning at 6 p.m. Join for fun and music.
Sept. 22-24: Berlin Fiddlers Convention
The 31st annual Berlin Fiddlers Convention will return to downtown Berlin with a lineup of fiddlers and bands. Festivities begin at 6 p.m. on Friday and run throughout the weekend.
Selbyville
Sept. 2: Arts & Jazz Festival
Enjoy a lineup of jazz artists at the Arts & Jazz Festival, held at the Freeman Arts Pavilion. Festivities will be held from 4-8 p.m.
Every Sunday: Bethany Beach Farmers Market
The producers-only Bethany Beach Farmers Market is held each Sunday,, from 8 a.m. to noon. Vendors will be stationed at Garfield Parkway and Pennsylvania Avenue, across the street from PNC Bank, selling their produce and wares.
Every Friday: Movies At The Bandstand
The Town of Bethany Beach will host its weekly Movies at the Bandstand throughout September. Family-friendly movies will be played every Friday evening, beginning at dusk.
Sept. 9: Bethany Beach Boardwalk Arts Festival
The 45th Annual Bethany Beach Boardwalk Arts Festival will be held Sept. 9 from 10 a.m. to 5 p.m., with an artists reception to be held the evening prior, Sept. 8, from 5-7 p.m. at Gallery One.
Sept. 9: Trail Day
Join Friends of Holts Landing State Park for its monthly Trail Day. Join crews in sprucing up the trails. Coffee, donuts and tools are provided. The event is held from 9 a.m. to 11:30 a.m.
Sept. 23: Delaware Deaf Fest 2023
The Delaware Deaf Senior Citizens Organization will host Delaware Deaf Fest 2023 at The Hope Center of Mariner's Bethel United Methodist Church. The festival will celebrate deaf culture with food trucks, activities, classes, videos and bake sales. The festival will be held from 10 a.m. to 3 p.m.
Sept. 16: End Of Season Beach Party
Dewey Business Partnership will host its annual End of Season Beach Party on Sept. 16 at Dagsworthy Street.
Sept. 29-30: Golden Jubilee Golden Retrievers Weekend
Golden Jubilee will return to Dewey Sept. 29-30 with a weekend gathering of golden retrievers and their owners. Festivities include a pet parade, beach romps and bonfires.
Held at Grove Park each Tuesday throughout the summer season, the Rehoboth Beach Farmers Market features vendors selling produce, baked goods, breads and more. The weekly event is held from 10 a.m. to 2 p.m., rain or shine.
Sept. 2: Last Blast Prediction 5K
The annual Labor Day weekend 5K, hosted by Seashore Striders, will take place from 7:30 to 9:30 a.m., with racers running from Grove Park to Gordons Pond and back.
Sept. 9: Bottle & Cork 10-Miler/5K
The race, which takes place from 7:30 a.m. to 10:30 a.m., takes runners along the Rehoboth Beach Boardwalk. Bottle & Cork will host a post-race party and awards.
Sept. 9: Rehoboth Walk To Defeat ALS
The ALS Foundation will host a walk to raise awareness of ALS. The walk will take place from 9:30 a.m. to 12:30 p.m.
Sept. 16-17: Last Rites Of Summer
The two-day beach volleyball tournament, hosted by Mid-Atlantic Volleyball, will take place on the beach from Prospect Street to Wilmington Avenue. Festivities kick off at 8 a.m. each day.
Sept. 16: AIDS Walk Delaware
AIDS Walk Delaware, sponsored by AIDS Delaware and the Delaware HIV Consortium, will host AIDS Walk Delaware, a fundraiser for multiple AIDS service organizations. The walk will be held from 8 a.m to 1 p.m.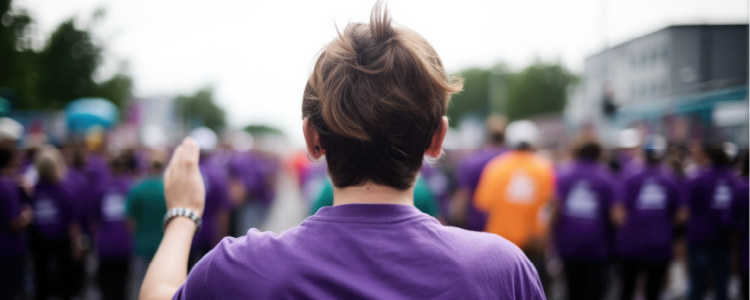 Sept. 17: E-Racing The Blues South
The Mental Health Association in Delaware will host its walk from 9 a.m. to 1 p.m. along the boardwalk to raise awareness of suicide prevention.
Sept. 23: Walk To End Alzheimer's
The family fun walk will take place along the boardwalk from 9-11:30 a.m.
Sept. 23: St. Vincent de Paul Walk For The Poor
Students will participate in a walk from St. Edmond to the boardwalk and back to raise funds for the St. Vincent de Paul Society. The walk will take place from 1-2 p.m.
Sept. 24: Walk Like MADD
MADD's fundraising walk will take place from 9 a.m. to noon.
Lewes
Every Saturday: Historic Lewes Farmers Market
The Historic Lewes Farmers Market returns to George H.P. Smith Park for the summer season. Held each Saturday from 8 a.m. to noon, the market features jams and jellies, fresh fruits and vegetables and more.
Sept. 1: Historic Lewes First Fridays
Historic First Fridays are held the first Friday of every month, from 4-7 p.m. at the Sussex Tavern. Each month, the tavern comes alive when history interpreters share ales and tales from the past.
Sept. 2: V-J Day Ceremony
Fort Miles will honor Delawarians during a Victory Over Japan Day Ceremony, held from 11 a.m. to 3 p.m. The Fort Miles Museum will also host an open house.
Sept. 9: Youth Fishing Tournament
The Cape Henlopen State Park Fishing Pier will host the annual youth fishing tournament for children 15 and under. Prizes and trophies will be awarded. The event will be held from 8-11 a.m.
Sept. 9: Annual Chocolate Tasting
A tasting of homemade chocolate will take place at the Officer's Club in Cape Henlopen State Park from 1-4 p.m. Cost is $8 for six tastings.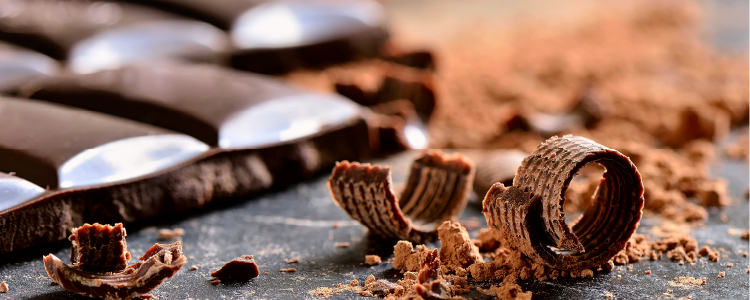 Sept. 9: Lighthouse Sunset Cruise
The sunset cruise will leave from Angler's Fishing Center and cross the Lewes Rehoboth Canal, Roosevelt Inlet and into the Harbor of Refuge. The cost is $40 per person. The cruise will be held from 5:30-7:30 p.m.
Sept. 16: Community Cleanup
Taylor Bank will host community cleanups from 9 a.m. to noon at its Ocean View branch. First-, second- and third-place prizes will be awarded to those who collect the most trash.
Sept. 21: Concert By The Canal
Mark Taylor will perform at Lewes Canalfront Park from 6-8 p.m. Bring a blanket, low-back beach chair and picnic to enjoy a concert on the grass.
Sept. 23-25: Fall Home Expo
Delaware Resorts Fall Home Expo will feature more than 80 home-related exhibitors. The expo is free and open to the public.
Sept. 24: Dogfish Dash
The 2023 Dogfish Dash, an annual run, will benefit the Delaware Center for the Inland Bays. The event will be held from 9-11 a.m.
Sept. 29-Oct. 1: History Book Festival
The 7th annual History Book Festival will take place daily from 10 a.m. to 6 p.m. The event will feature 22 fiction and nonfiction authors.
Sept. 30: Sidewalk/Tent Art Sale
Cape Artists Gallery of Lewes will host a sidewalk/tent art sale from 10 a.m. to 5 p.m. at 110 W. Third Street. Light refreshments will be provided.