Pet Friendly Delaware
Posted by Mitchell David on Wednesday, October 13, 2021 at 12:57 PM
By Mitchell David / October 13, 2021
Comment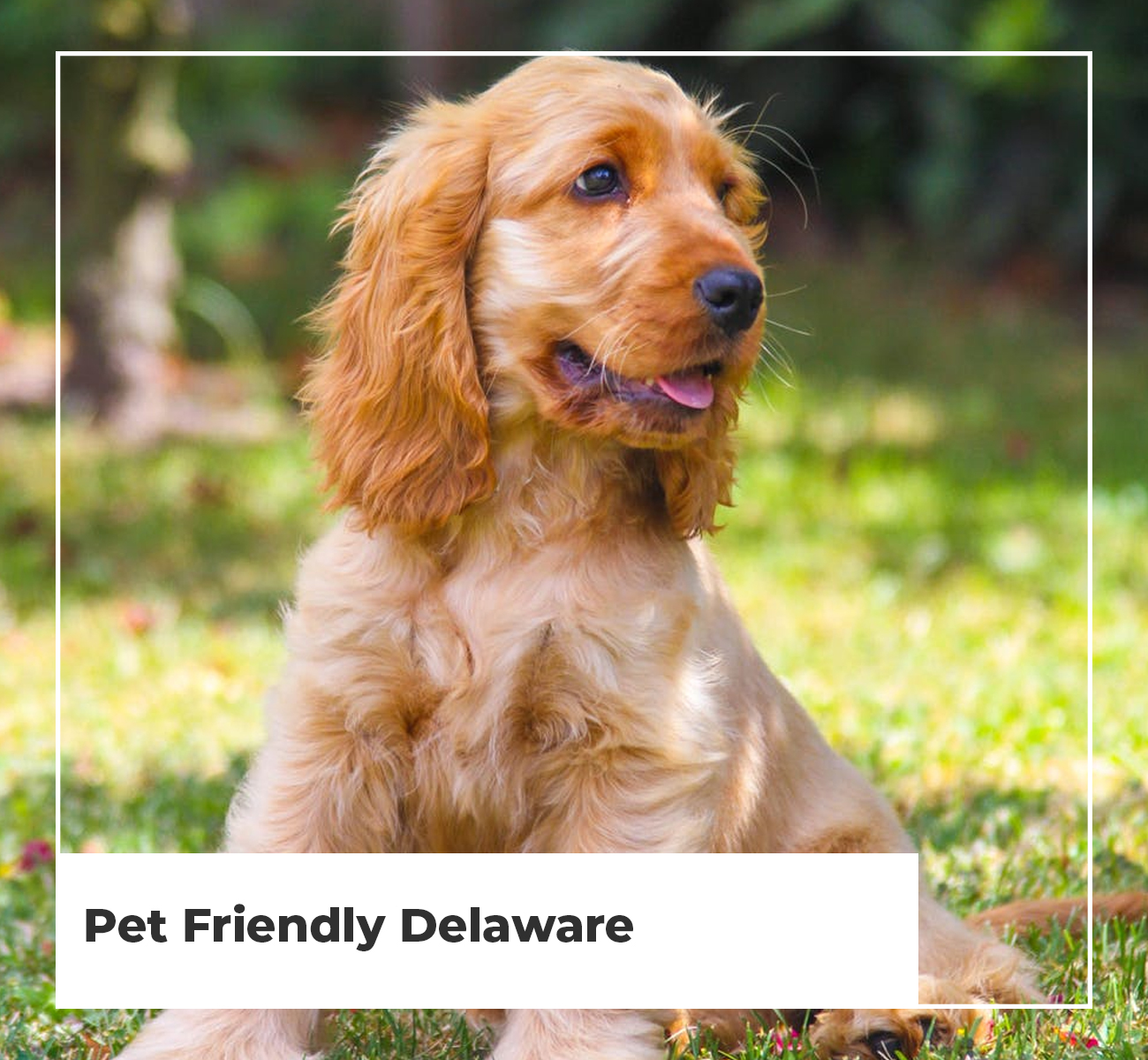 Pet ownership plays a large part in the homes we buy and even the places we live. In a recent realtor.com survey, for example, 87% of pet owners consider their pets in a home search, with a large yard and outdoor space topping the list of home features. And 75% said they would pass up on their dream home if it didn't meet their pets' needs.
But what about recreational activities and businesses that cater to your pets? If you are looking to settle down along Delaware's beaches, there are plenty of opportunities to spoil your four-legged friends with outings, events and more.
Don't believe it? Check out some of these pet-friendly locations and businesses serving coastal Delaware.
Beaches
Bethany Beach: While dogs are prohibited on the beach from May 15 - September 30, canine companions can enjoy the sand and sun throughout the shoulder seasons and winter months, so long as they are leashed. It should be noted that the beach closes daily from 1-5 a.m., but the town sets no other time restrictions when it comes to bringing dogs to the beach.
Dewey Beach: The Town of Dewey Beach allows dogs to enjoy the beach at any time during the offseason, September 16 - May 14. In season, however, dogs are allowed on the beach before 9:30 a.m. and after 5:30 p.m. There are no leash laws in Dewey, and dogs are free to enjoy the ocean and bay, but all canines must be licensed with the town. More information on dog licensing can be found under the "Visitors" tab of the town website.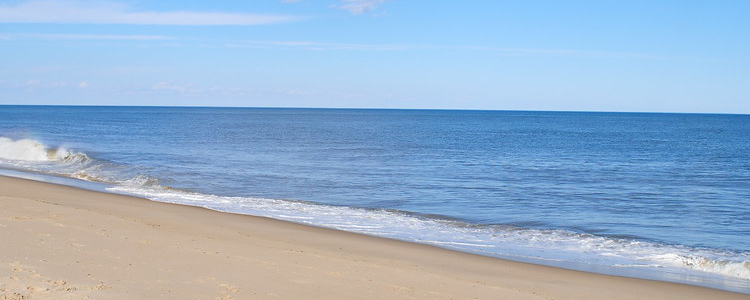 Rehoboth Beach: With one mile of oceanfront, Rehoboth Beach is a perfect off-season location to let your pooch roam the sandy terrain. Like the neighboring beaches of Lewes, dogs are allowed on the beach from October 1 through April 30, but must be leashed. It should be noted, the City of Rehoboth Beach has both leash and pooper scooper laws, which are enforced.
Boardwalks
Bethany Beach Boardwalk: Spanning 12 feet wide and nearly half a mile long, the Bethany Beach Boardwalk is a great place to take a leisurely stroll with your four-legged friends. Dogs are allowed on the Boardwalk from October 1 through May 14, so long as they are leashed. There are also plenty of pet-friendly shops to visit.
Rehoboth Beach Boardwalk: Similar to its beachfront, the City of Rehoboth Beach allows leashed dogs on its boardwalk from October 1 through April 30. Bringing other family members along? Be sure to check out all the amusements, restaurants and businesses lining the promenade!
Parks
Delaware State Parks: Delaware State Parks are pet-friendly and welcome four-legged family members to its inland and seashore parks - including Fenwick Island State Park and Delaware Seashore State Park - year-round. Pets must be licensed with proof of a rabies vaccination, and leashed (with the exception of designated off-leash and dog training areas, and hunting with the appropriate permit). Delaware State Law prohibits pets from all swimming and sunbathing beaches from May 1 to September 30, but beaches that allow pets are accessible by pedestrian crossings at designated parking areas. For more information on prohibited areas and a list of general guidelines, visit the agency's "Pets in the Park" site. Don't forget to practice responsible pet ownership and clean up after your furry friends!
James Farm Ecological Preserve: Located just miles west of Bethany Beach, James Farm Ecological Preserve offers several trails that wind through seven distinct habitats - including sandy beaches, wetlands and mixed forests. Pets must be leashed at all times when walking through the preserve, and waste bags are provided near the parking lot.
Lewes Unleashed Dog Park: Since its gates opened in 2016, membership at Lewes Unleashed Dog Park has grown to well over 1,100 pet parents. With an agility training course and separate areas for small, larger, and shy and elderly dogs, the 4.5-acre property is a great place for your pooch to roam.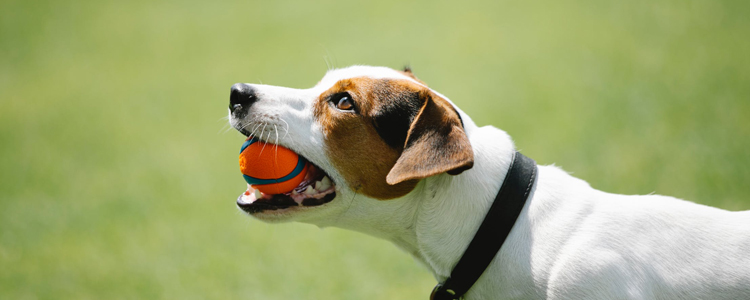 Businesses
Yuppy Puppy: Located just two blocks from the ocean in Bethany Beach, Yuppy Puppy is a boutique shop that carries toys, gourmet treats, clothing and everything in between. The store even has a line of CBD products.
Critter Beach: Since 1994, Critter Beach has served the coastal communities of Delaware with its selection of pet products and accessories. The owner notes that collections are carefully selected and constantly expanded to make the customer experience even better.
Salty Paws: Based in Rehoboth Beach, Salty Paws is a doggy ice cream bar and bakery. Sweet treats include Maple Bacon, Vanilla, Pumpkin, Blueberry and Peanut Butter ice cream, and bakery items such as doggie doughnuts, cookies and cake mix. Salty Paws is also open for doggie birthday parties, ice cream socials, breed meet-ups and fundraising events.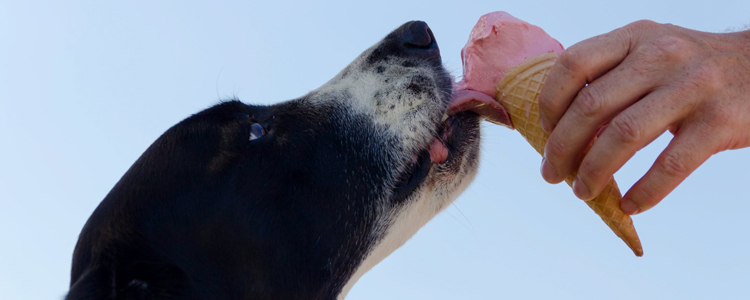 Events
Wags, Witches & Warlocks: The Wags, Witches & Warlocks festival is a day-long Halloween event to raise money for Brandywine Valley SPCA. The festival, held this year on Oct. 30, features a parade and costume contest for families, children and pets, as well as Halloween crafts, trick-or-treating, pet adoptions and more. Registration opens at the Bethany Beach Bandstand, and costume contest awards are doled out to the scariest, funniest and best pet, to name a few. Participating downtown businesses also join in on the fun with a storefront decorating contest.
Greyhounds Reach the Beach: Held in the coastal communities of Dewey Beach and Rehoboth each Columbus Day weekend, Greyhounds Reach the Beach is an event that celebrates greyhounds and raises funds to support greyhound adoptions. Festivities include walking and boat tours, speakers, seminars and more.
Bark on the Boards: Hosted by Brandywine Valley SPCA, Bark on the Boards is a family-friendly event for canines and their owners. The party begins at the Rehoboth Beach Bandstand and includes dock dog competitions, yoga with puppies, pet psychics, circus artists and fire twirling, among other things. Owners are also encouraged to dress their pets for a pet costume contest!
Looking for Delaware Beach House? How about an affordable Bayside Interior Condo? You've come to the best website for searching Delaware Beaches Real Estate. Now it's time to choose the right Realtor to meet your needs. Let me put my knowledge and experience to work for you.
View All Delaware Beachfront Homes For Sale