Moving to & Living in Bethany, Delaware: The Definitive Guide
Posted by Mitchell David on Friday, August 13, 2021 at 10:51 AM
By Mitchell David / August 13, 2021
Comment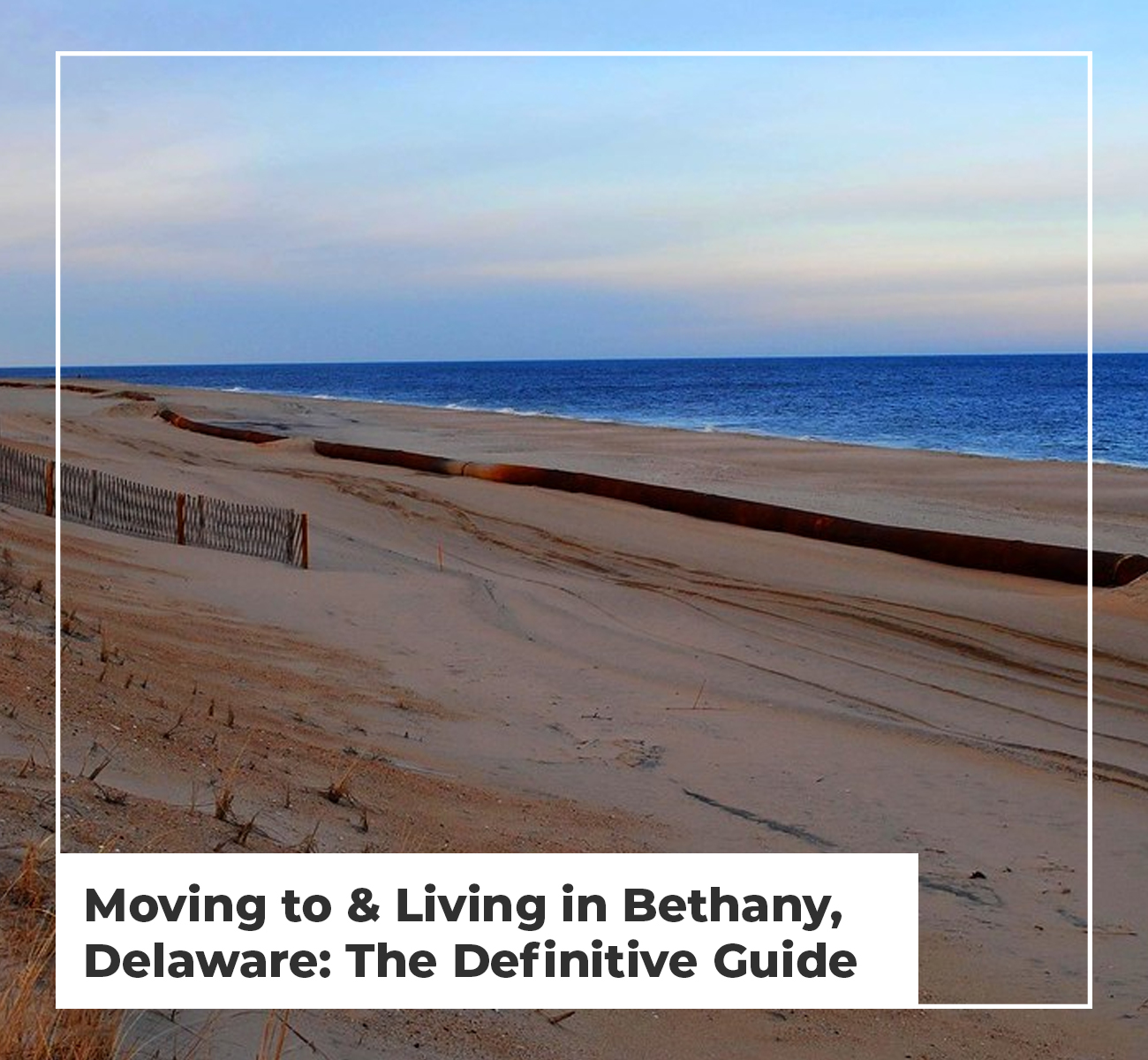 Paradise awaits in the small, quiet, seaside community of Bethany, or commonly known as Bethany Beach, Delaware. Bethany Beach offers a little bit of everything, from a day on the water, a day walking the boardwalk, to a night out on the town, it will not be hard to stay busy. Bethany Beach has a reputation of being welcoming to people from all walks of life, come take advantage of what Bethany Beach has to offer, you surely won't be disappointed.
What is the history of Bethany?

The town of Bethany was founded by members of the Disciples of Christ with the intention to find land for an annual seaside assembly. The first building to be erected in the new town was the tabernacle, dedicated on July 12, 1901, and stood for approximately 60 years. The tabernacle and 15 acres surrounding it we presented to Dr. Powers who at the time represented the Christian Missionary Society. It wasn't a good start for this new little town, construction promises were abandoned, water was insufficient, the roof was leaky, and water would pour into the new building. With all these obstacles, six businessmen from Pittsburgh came in to save the day. They invested money into the new developing town and placed it on the path that led to today.
Bethany still has the character these early settlers had in mind, a welcoming town where people can come and enjoy the simple life.
What is Real Estate like in Bethany?

Bethany Beach real estate is an attractive market for people of all walks of life, from retirees to vacationers. Have your choice of oceanfront properties, to houses further inland, their surly will be something that will peak your interest. Condominiums and luxury properties dot the coast, giving residents breathtaking views with state-of-the-art amenities. Further inland a bit, you start to see more single-family homes, giving prospective buyers, not only space but great rental opportunities.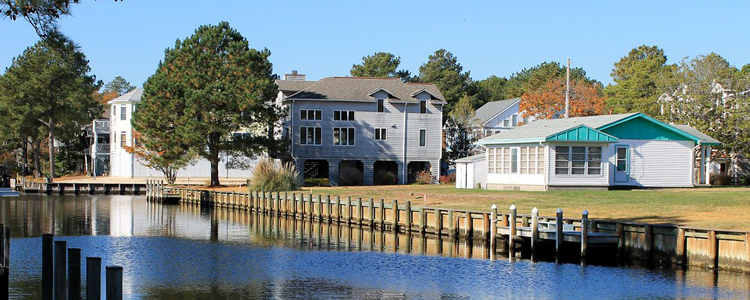 According to zillow.com, the average house price in Bethany Beach is $694,911, an increase of 18.4% over the past year. The average house price may be on the higher trend, there are options around for those on a tighter budget, with the growth seen over the last few years, it surely is worth the investment.
Communities
Like every good beachfront town, Bethany Beach has lots of different types of communities to offer people, from luxurious townhomes and condos, to single family homes nestled on quiet streets.
This private community directly on Bethany Beach offers residents upscale beachfront living with the amenities to make life easy for retirees and families. Some of the amenities include a pool, spa, fitness centre and even access to a private pub. Community events allow residents to socialize with each other while taking in local shops and restaurants. Residents have their own space to relax in, but Millville by the Sea see's all residents as family, encouraging social gatherings and events. This state-of-the-art community continues to grow, soon to be offering single family villas, boasting main floor living with loft areas and 9 foot ceilings. Millville by the sea, has everything you can dream of in the most pristine location, this is an opportunity you can't miss.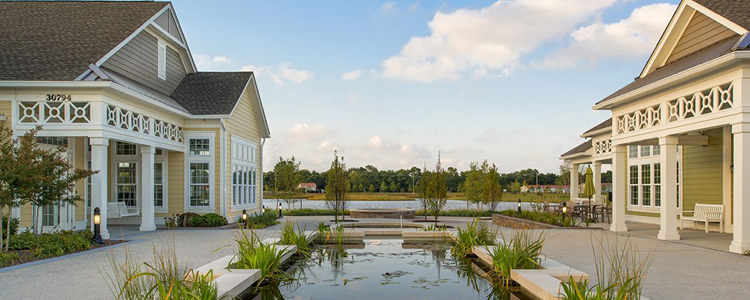 The Blue Surf Condominiums consists of 14 oceanfront luxury residences sitting atop small retail shops. With only 14 units, these 3-bedroom, 3 bathroom spacious condominiums are kept in pristine shape and come with the amenities you would expect. A private pool surrounded by a large deck, underground parking with elevator access, and private access to the boardwalk, you are in the heart of it all.
Sea Colony, takes condominium and vacation living to the next level, offering a combination of 2,200 condominiums, townhome and single-family homes, this resort has everything you will need. Professionally landscaped, numerous hiking and biking trails, playgrounds, and 24hour security are just the tip of the iceberg Sea Colony has to offer. 12, yes 12 private pools are available to residents, along with private beach access and a state-of-the-art fitness centre.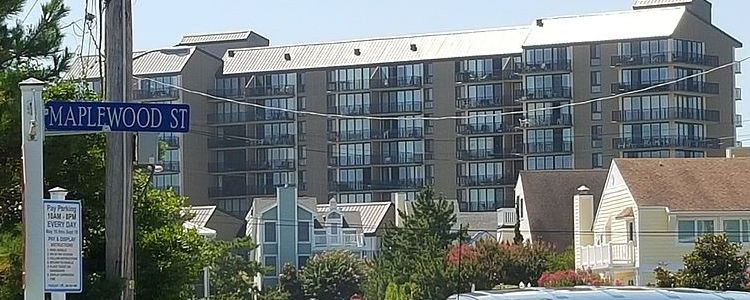 These are just a few of the condominium communities that Bethany Beach has to offer, but if the condominium lifestyle is not for you, there may not be a large number, but there is a number of single-family homes to choose from. With easy access to the beach, the boardwalk, and shops, living off the ocean is a popular idea. From a cost standpoint, not being on the beach does change things, you may not be right on the ocean, but it certainly is not far. Enjoy more private outdoor space while not giving up on the dream of living in an oceanside community.
Education
Bethany Beach is part of the well-known Indian River School District, offering students and parents lots of choices to pursue their goals. With access to 7 elementary schools, 3 middle schools, and 2 high schools, a school for special needs students, an early learning education center, an arts magnet school and an outdoor education center. Serving more than 10,500 students Indian River School district prides itself as a model of excellence, currently boasting 10 National Blue Ribbon School awards along with 22 state superstar educators. Every school pride's itself on making sure no child is left behind, every child will be included in this safe, inclusive community, helping them reach their goals both in and outside of the classroom.
Unlimited Possibilities
At the heart of Bethany Beach, is the ½ mile-long boardwalk, it may not be long, but it sure has everything you could ever want, sandy beaches to the east and shops on the west. Being on the ocean and a stone's throw from Indian River Bay, Bethany Beach is a water sports enthusiast's dream. After a day on the water, why not head out on an adventure down towards the ever-popular Fenwick Island, or a bit further to Ocean City where entertainment awaits. Ocean City hosts events like Sunfest, the Festival of Lights and the annual World Championship Wildfowl Carving Competition. A day won't go by where you won't find an adventure to be had.
Transportation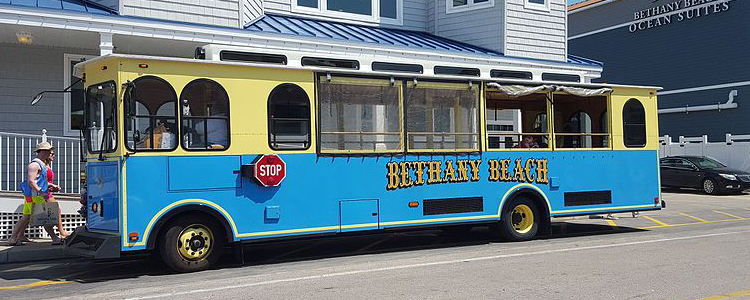 Bethany Beach has a host of different options to get around, and doesn't have to be tricky, often, a car is not even needed. The Coastal Highway, or Delaware route 1, will bring you into Beath Beach but once here, your need for a car will stop. To get anywhere quickly, you can jump on the trolley and get on and off as you choose. For those who want to get a little bit more exercise or want a bit more freedom, rent a bike, and explore what Bethany Beach has to offer.
Enjoying the Outdoors
Where to start, from sunbathing on the beach, walking the boardwalk, eating a gourmet meal, to exploring Delaware Seashore State Park, adventure awaits. A water sports enthusiast's dream, Bethany Beach will keep you busy all day and night, no need to go anywhere else.
Bethany Beach Boardwalk
Right on the beach, where else would you want to spend a day. The boardwalk is a great place to do some shopping, have a drink or a bite to eat, people watch. With foot-washing stations along the way, go back and forth between the white sands and the boardwalk enjoying what Bethany Beach has to offer. End your day taking in a show at the boardwalk bandstand, with shows happening throughout the week. After the show, enjoy a bonfire with your fellow community members, sharing tales from your day.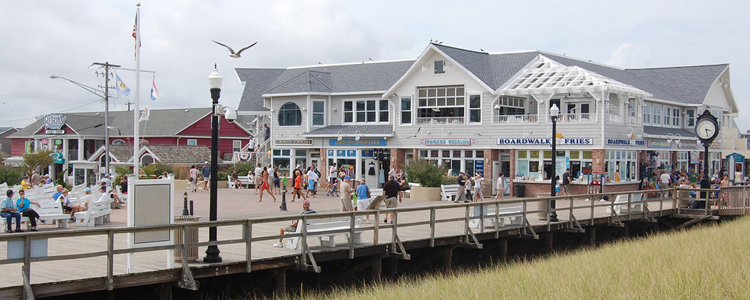 Museum
Learn about the town at The Bethany Beach History Museum, located in the town hall. Here you can enjoy photos, memorabilia, and stories about those who created this small oasis. Admission is free. The Dinker-Irvin Cottage is planning to be opened in the summer of 2021, visit this cottage and learn about what life was like in the 1900s on the beach. To learn even more about the history of Bethany Beach, take the Historic Landmark Tour, stopping at 12 different locations along the way.
Delaware Seashore State Park
Take the small ride North to Delaware Seashore State Park and take in all the natural beauty Delaware has to offer. Walk onto the Indian River Inlet bridge to look upon the splendor of the Delaware Seashore, the Atlantic Ocean and miles of development free coastline. Take the whole family and end up at two swimming areas patrolled by lifeguards for safety, with access to change rooms, showers and bathrooms, enjoy nature with the amenities you need. Whether you want to fish, canoe, kayak, or surf, enjoy all of these activities safely in Delaware Seashore State Park. You can spend days at the park, enjoying nature, fun for the whole family.
Bethany Beach Nature Centre
Take the short hike through a wetland area and learn about the local flora and fauna which makes up Bethany Beach. Fun for the whole family, what better way to enjoy the beach by truly understanding how everything is connected.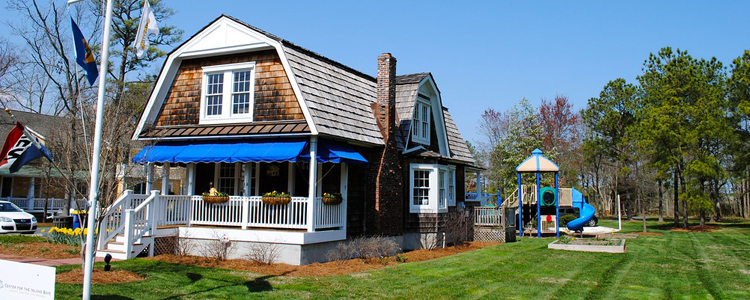 Golf
As any good seaside community, Bethany Beach is home to both golf courses and mini-putting courses. Tackle the links at courses such as Bear Trap Dunes or Salt Pond Golf Club and when the kids want to come out Captain Jack's Pirate Golf is the place to go.
Little Assawoman Bay/Assawoman Wildlife Area
Another great spot to enjoy nature and the water is Little Assawoman Bay and Assawoman Wildlife area. Offering a great place to boat, crab fish, and fish, enthusiasts can explore all the great areas to throw a line. Nature enthusiasts can explore Assawoman Wildlife Area, watching animals in their natural habitats, capturing breathtaking photos, and enjoying life in the wild.
Dining and Shopping
Food is life, great food will bring people back repeatedly, Bethany Beach does not disappoint and offers an eclectic variety of choices. Some of the great food options include places like Sunshine Crepes, an upscale crepe restaurant, Off the hook, an award-winning seafood restaurant, or Pomodora Pizzeria, classic high-quality pizza.
Along with these restaurants, locals and visitors also enjoy Cottage Cafe, Bethany Blues BBQ Pit, Bluecoast Seafood Grill, Patty's Restaurant, and DiFebo's Restaurant Bethany Beach. When the kids want a treat, take them to Dickey's Frozen Custard and choose from a wide variety of delicious options.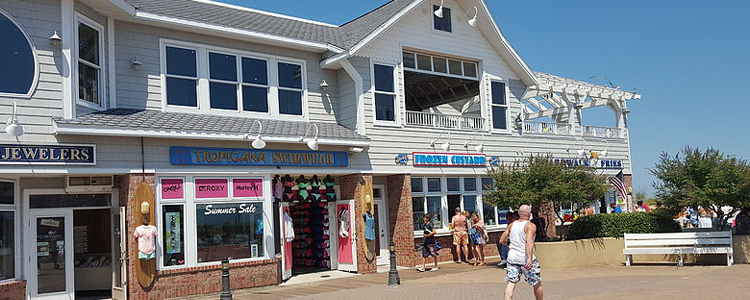 On those days where you spent too much time in the sun or the weather is blowing in, Bethany Beach offers a great shopping experience. Enjoy a wide collection of specialty stores, souvenir shops, boutiques and unique retailers like Shop at Alice & Laila, Water Lili, Bethany Surf Shop or Chic at the beach, these and many other shops will suit your every need. If we haven't mentioned it yet, Delaware doesn't have sales tax, so not only are you able to purchase great local products, but you will also be saving yourself money.
Bethany or Bethany Beach certainly is a place to call home. Whether you are looking for a place to call home forever or looking for an investment property, Bethany Beach with its breathtaking views, countless activities is certainly going to suit your needs.
Looking for Delaware Beach House? How about an affordable Bayside Interior Condo? You've come to the best website for searching Delaware Beaches Real Estate. Now it's time to choose the right Realtor to meet your needs. Let me put my knowledge and experience to work for you.
View All Condos and Townhomes For Sale in Bethany Beach