May Calendar Of Events | Delaware
Posted by Mitchell David on Friday, April 29, 2022 at 9:48 AM
By Mitchell David / April 29, 2022
Comment

Ocean City
May 5-8: Springfest
The 31st annual Springfest celebration returns to the Ocean City Inlet for four days of food, live entertainment, and arts and crafts from local artisans. Rain or shine event. Hours are Thursday thru Saturday, 10 a.m. to 8 p.m., and Sunday, 10 a.m. to 6 p.m. Headline acts and local performances are listed at ococean.com/events/springfest.
May 7-8, May 14-15: Beachfest Volleyball Festival
The Beachfest Volleyball Festival is a tournament that originated in Ocean City. Since its inception, the event has grown to 224 teams in 2019 and has expanded to Salisbury and Snow Hill. The 2022 tournament will feature the first two-weekend event, May 7-8 and May 14-15. Tournament information can be found on the We Build You Play Sports Group website.
May 13-15: ESA 2022 Northeast Regional Surfing Championships
Presented by the Town of Ocean City, the Eastern Surfing Association will hold its 2022 Northeast Regional Surfing Championships May 13-15 with divisions for boys, girls, men, women and masters.
May 14: Pooch Palooza Dog Festival
It's all about dogs at the 7th Annual Pooch Palooza Dog Festival. Festivities, including duck diving, costume contests and canine pie-eating contests, will be held at the Frontier Town campground.
May 14: Fight the Bite Lyme Awareness 5K
Community members are encouraged to "help fight the bite" by participating in the Fight the Bite Lyme Awareness 5K, to be held at the Ocean City Inlet. The race starts at 9 a.m. at the southwest end of the Inlet parking lot. The event aims to raise awareness for Lyme disease.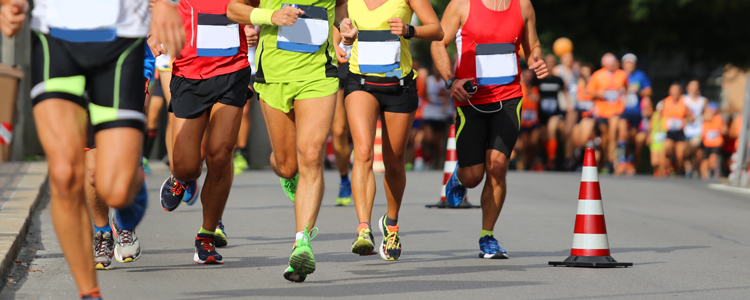 May 15: Ocean City Bridal Show
Held at Seacrets on 49th Street, the Ocean City Bridal Show features wedding gowns, bridesmaid dresses, formal wear, gift bags, cake samples and the best wedding vendors at the beach. Tickets are $11.95 online or $15 at the door. Visit roxbeachweddings.com for additional information. The show begins at 1 p.m.
May 19-20: Legends in Concert
Legends in Concert, a tribute direct from Las Vegas, comes to the Roland E. Powell Convention Center Performing Arts Center May 19 and May 20. Showtimes are 8 p.m. and tickets can be purchased through the Performing Arts Center website.
May 19-22: Cruisin' OC
The 31st Annual Cruisin' OC will be held with events at the Roland E. Powell Convention Center and Inlet lot. The car show will feature hot rods, customs, muscle cars and classics, in addition to vendors, music, celebrities and more. Show hours are Thursday thru Saturday, 9 a.m. to 5 p.m., and Sunday, 9 a.m. to 3 p.m.
May 25: Originals Only
The Art League of Ocean City will host its monthly Originals Only showcase from 7-9 p.m. Enjoy coffee and live performances by DomtheGonzo, Josh Quillen, Big Chap and Fraiser Fir. Event is free to attend.
May 28-29: Battle at the Beach & Boardwalk Basketball Tournament
Teams from 11 different states and Canada will descend on the Ocean City Convention Center for the Battle at the Beach & & Boardwalk Basketball Tournament, the first of three popular beach events along the east coast. This year's event is expected to be bigger and better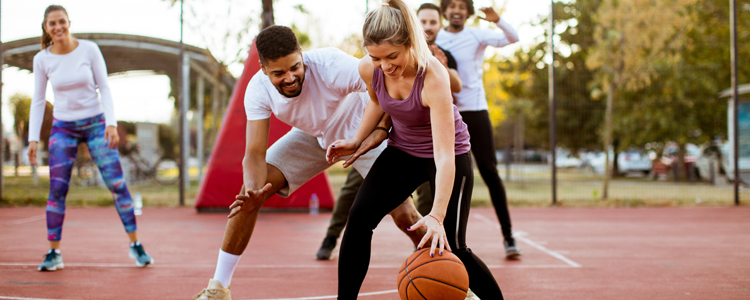 Berlin

Every Sunday: Berlin Farmers Market
Held each Sunday in downtown Berlin, the producers-only farmers market features jams, jellies, fresh fruits and vegetables, breads, flowers and more. Live music is also held from 10 a.m. to 12:30 p.m. The market opens at 9 a.m.

Every Friday: Live Music Fridays
Live Music Fridays are held each Friday evening from May thru September. The event is held from 6-8 p.m. on Commerce Street.

May 7: Jazz & Blues, Wine & Brews
The Jazz & Blues, Wine & Brews festival will be held on two stages near The Sterling Tavern and the Atlantic Hotel. Festivities include craft and food vendors, a free shuttle from Berlin Intermediate School and musical performances. The event, offered by the Berlin Chamber of Commerce, begins at 10 a.m.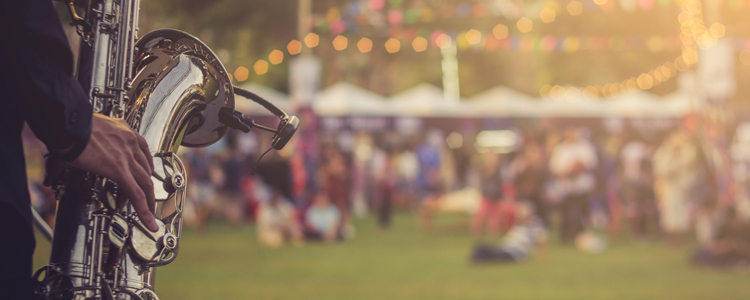 May 14: OCEAN 98 Reggae Playday

Beginning at 1 p.m., local reggae bands will perform in downtown Berlin as part of OCEAN 98's Reggae Playday. In addition to music, festivities include food, beer and wine.
May 21: Berlin Spring Cruisers
Classic cars and cruisers will line the streets of downtown Berlin for the annual Berlin Spring Cruisers event. The event starts at 10 a.m.

May 29: Memorial Day at the Monument

The American Legion will host a Memorial Day event at the Veterans Monument, located at the corner of Main and West streets. A special ceremony, which begins at 8 a.m., will be held to honor veterans.

May 30: Memorial Day Parade

The annual Memorial Day parade kicks off at 11 a.m. The parade route will begin at Stephen Decatur Middle School and end at Henry Park, where there will be music, food, vendors and games. The event is presented by the Berlin Community Improvement Association.

Fenwick Island
May 1: Beebe Brunch "Under the Blossoms"
Beebe Healthcare will host its inaugural Beebe Brunch at Signatures at Bayside, just outside Fenwick Island. Brunch, bottomless breakfast cocktails, entertainment, gift card pull, and live auction included with the purchase of a ticket. Proceeds will benefit the Emergency Department and Cancer Center at Beebe's South Coastal Health Campus in Millville.
Bethany Beach
May 3: Bethany Beach Vol. Fire Company Fashion Show
Held at Bear Trap Club House, the Bethany Beach Vol. Fire Company Auxiliary will host a fashion show to benefit the fire company. Fashions will be provided by Chico's and White House Black Market. Tickets are $40 and includes a three-course lunch. RSVP to Linda Smith at 302-616-1868.
May 20-22: Songwriter Showcase
The Town of Bethany Beach will host Songwriter Showcase: The Nashville Connection. Participating artists include Jimmy Charles, the Hobb Sisters, Craig Bickhardt and Sarah Williams. For more information, visit www.townofbethanybeach.com.
May 27-30: Poseidon Festival
The town's Poseidon Festival will be held in downtown Bethany Beach. Festivities include live sand sculpting, bubble magic, a luau, a marine science camp and more.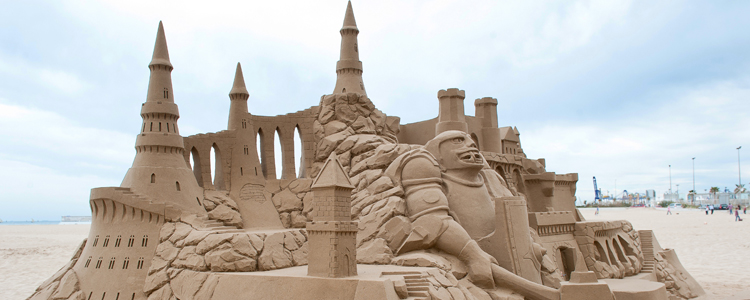 Ocean View
May 6: Joshua M. Freeman Valor Awards Luncheon
The annual Valor Awards Luncheon will take place at The Den at Bear Trap Dunes from noon to 2 p.m. Hosted by the Bethany-Fenwick Area Chamber of Commerce, the event recognizes the outstanding police officers, paramedics, EMTs and firefighters who keep the community safe throughout the year.
May 21: Chicken Festival
A recreation of the original Delmarva Chicken Festival, the half-day event celebrates the local poultry industry with a "chicken pickin" contest, children's crafts, an egg toss, mobile agriculture labs and much more. The festival will be held at John West Park from noon to 6:30 p.m. Net proceeds will benefit the Historic Village in Ocean View.
Dewey Beach
May 1: Southern Delaware Kidney Walk
The 2022 South Delaware Kidney Walk will be held at Cape Henlopen State Park from 10 a.m. to 1 p.m. Funds raised from the walk will benefit the National Kidney Foundation.
May 3: 11th Annual Brewfest
Hosted at Gary's Dewey Beach Grill/38-74 Brewing, proceeds from the annual Brewfest will support two charities, Sean's House and DE Brewers Guild. Event festivities include brews and entertainment from Steve Bowers. Two sessions will be offered, with 150 tickets per session. Tickets are $35 each, per session.
May 7: Dewey Beach Arts & Fun Fest
Held on Dagsworthy Avenue bayside, the Dewey Beach Arts & Fun Fest will feature more than 60 local and regional artists, live music, food trucks, a student art gallery and more. Festivities will run from 9 a.m. to 4 p.m. Free parking is available.
May 15: Rally For Our First Responders
Revelation Craft Brewing and Hudson Fields will host Rally For Our First Responders, a fundraiser to benefit local first responders. Activities include demonstrations from police aviation and police canines, fire engine displays, food trucks, beer and spirits and live music. The event will be held at Hudson Fields from noon to 6 p.m. Cost is $15 per person.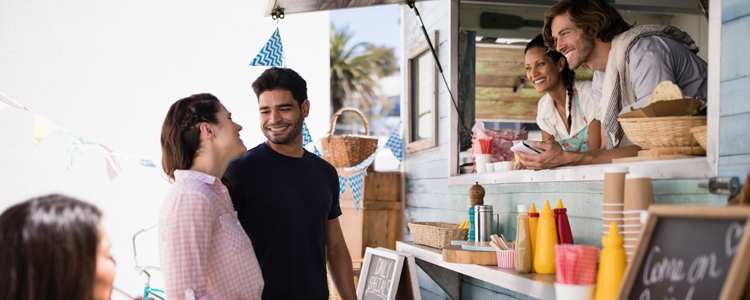 May 20-22: Spring Sidewalk Sale
The Rehoboth Beach-Dewey Beach Chamber of Commerce will host its 39th annual Spring Sidewalk Sale, in which shops in Rehoboth Beach, Dewey Beach and Route 1 will offer merchandise at discounted prices. The sale runs from 10 a.m. to 8 p.m. Friday, Saturday and Sunday (store hours may vary).
Rehoboth Beach
May 14: Race4Warriors
Race4Warriors will honor Middle East veterans through competition, education and celebration. Participants can participate in a 5K, half marathon or marathon, with part of the course along the beach. The event will run from 7 a.m. to 5 p.m.
May 14: Walk Like MADD
Walk Like MADD will host from 9 a.m. to noon. The event will raise funds and awareness to end drunk and drugged driving. The walk will be held at the Rehoboth Beach boardwalk.
May 14-15: Mid-Atlantic Volleyball First Rites of Summer
Mid-Atlantic Volleyball will host a two-day tournament for men's, women's, juniors and co-ed teams. Tournaments will be held on the beach from Wilmington Avenue to Prospect Street.
May 21: Rehoboth Beach Arts Festival
Both the town and the Rehoboth Art League will hold the Rehoboth Beach Arts Festival in downtown Grove Park. Artists will showcase and sell their original works from 10 a.m. to 5 p.m.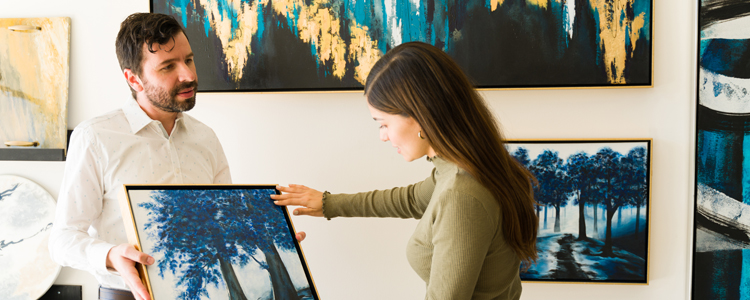 May 30: Memorial Day Ceremony
VFW Post 7447 will host its Memorial Day ceremony at the boardwalk from 11 a.m. to noon. The event will include an award presentation, wreath placement, gun salute and speakers.
Lewes
May 6: Historic Lewes First Fridays
The Lewes Historical Society will host Historic First Fridays each month at the Sussex Tavern at the Rabbits Ferry House. The event will feature history interpreters sharing tales, as well as ales from the past. A new story and era will be featured each month, from 4-7 p.m.
May 7: British Motorcar Show
Co-sponsored by the Lewes Chamber of Commerce and the British Car Club of Delaware, "The British are Coming - Again!" Motorcar Show returns to the Cape May-Lewes Ferry Terminal from 11 a.m. to 3 p.m. View British motorcars from the years 2000 and prior. Spectator entry is $5 per person.
May 15: DD Entrepreneurial Foundation Wine Tasting and Awards Gala
DD Entrepreneurial Foundation's Wine Tasting and Awards Gala: A Celebration of Women in Business will be held at Children's Beach House in Lewes. Sip wines, sample food and celebrate Delaware's most successful female chefs, restaurateurs and business owners. The event will also feature live music and oceanfront views.
May 28: Delaware by Hand Annual Outdoor Fine Arts and Crafts Show
Kickstart the summer season with the Annual Delaware by Hand Members' Day Outdoor Show, held at Zwaanendael Park from 10 a.m. to 4 p.m. Roughly 50 Delaware by Hand artists will display their furniture, glass, ceramics, photography, sculpture, paintings and more, all of which will be for sale
Greyhounds Reach the Beach: Held in the coastal communities of Dewey Beach and Rehoboth each Columbus Day weekend, Greyhounds Reach the Beach is an event that celebrates greyhounds and raises funds to support greyhound adoptions. Festivities include walking and boat tours, speakers, seminars and more.
Bark on the Boards: Hosted by Brandywine Valley SPCA, Bark on the Boards is a family-friendly event for canines and their owners. The party begins at the Rehoboth Beach Bandstand and includes dock dog competitions, yoga with puppies, pet psychics, circus artists and fire twirling, among other things. Owners are also encouraged to dress their pets for a pet costume contest!
Looking for Delaware Beach House? How about an affordable Bayside Interior Condo? You've come to the best website for searching Delaware Beaches Real Estate. Now it's time to choose the right Realtor to meet your needs. Let me put my knowledge and experience to work for you.
View All Delaware Beachfront Homes For Sale