Maryland And Delaware Locals Guide To Fresh Seafood
Posted by Mitchell David on Thursday, February 16, 2023 at 11:46:58 AM
By Mitchell David / February 16, 2023
Comment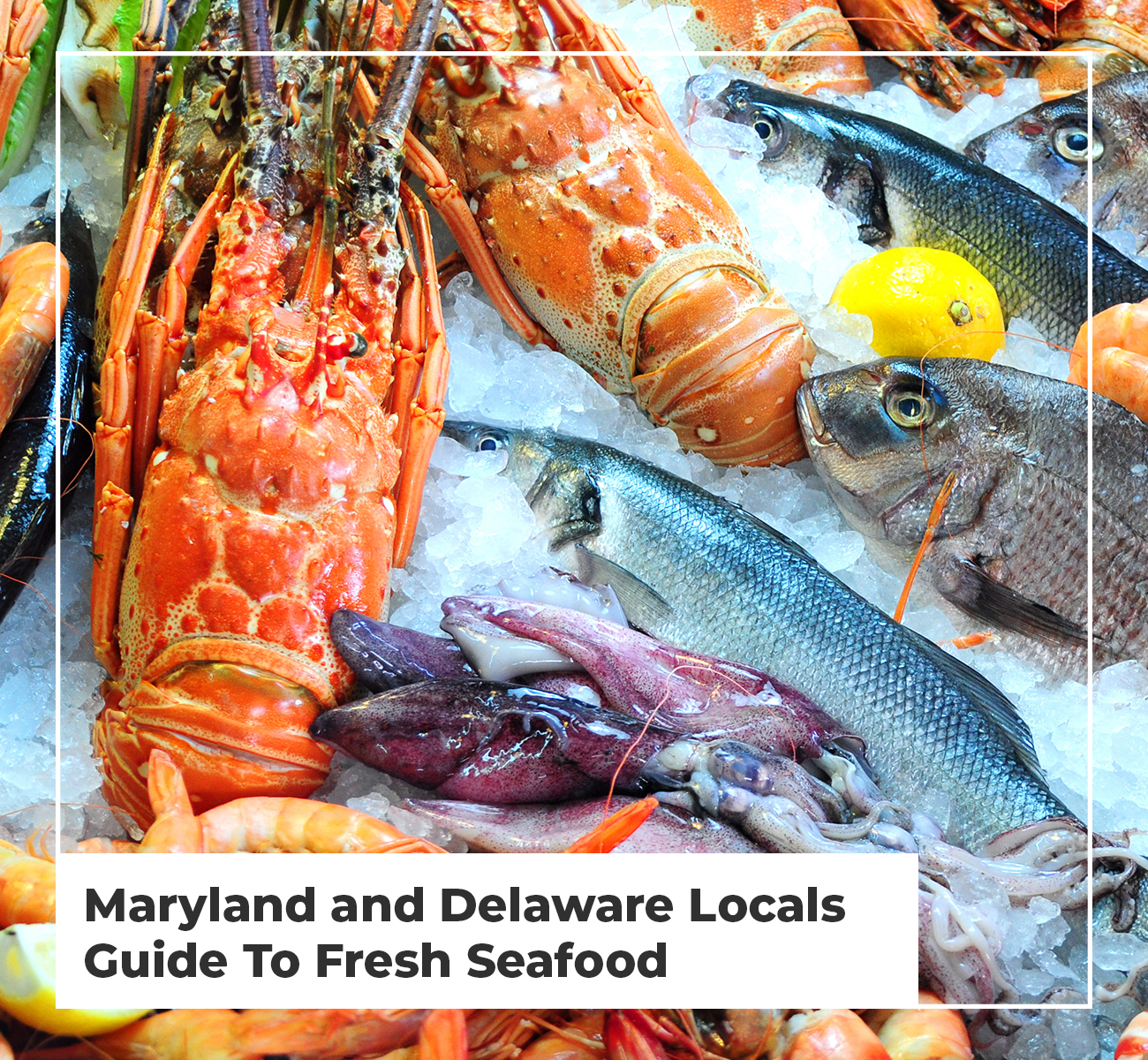 The coastal communities of Maryland and Delaware have some of the best fresh seafood markets along the Atlantic coastline. With excellent inshore and offshore fishing, and several nearby marinas, the fresh catch of the day can make its way from the boat to the market within a matter of hours. Be sure to check out some of these local favorites!
Maryland
Crabs To Go: Locally owned and operated, Crabs To Go sells Choptank River crabs, fresh fish, shrimp, clams and snow crablegs. It also offers a full menu featuring appetizers, baskets, sandwiches and platters. The best part is, Crabs To Go is conveniently located off of Route 50, just outside of Ocean City.
Crab Bag: In addition to dine-in facilities and crab feasts, the Crab Bag features a carryout menu and nationwide shipping. All crabs are selected and graded by hand and are steamed live to order.
Fat Boys: Located outside of Ocean City, Fat Boys offers a wide variety of fresh seafood, including fish, clams, mussels, and shrimp. Crabs are also on the menu, with fresh-steamed bushels and half-bushels available for pickup.
Crab Alley: Crab Alley is not only a restaurant, but a fresh seafood market. Located near the West Ocean City commercial fishing harbor, fresh caught fish, crabs, oysters and more are brought in daily for purchase.
Waterman's Seafood Company: Located in West Ocean City, Waterman's Seafood Company features a well-stocked seafood market featuring fish, oysters, clams, shrimp, lobster and more. Salads and lump crab meat are also available for purchase.
The Shrimp Boat: Originating from a roadside box truck operation, The Shrimp Boat has evolved into a full-scale restaurant and seafood market. Offerings include sushi-grade tuna filets, clams, live lobster, crab and, of course, shrimp. The Shrimp Boat can be found along Route 611, just outside of Ocean City.
Rippons Seafood: With two locations in Ocean City and Fenwick Island, Rippons Seafood serves both residents and visitors throughout the coastal communities. In addition to fresh-steamed crabs and shrimp, the market also serves scallops, live soft crabs, and lobster tails, to name a few.
Skillgalee Seafood: Operating out of the West Ocean City commercial fishing harbor, Skillgalee Seafood has been in business for the past 30-plus years. Fishing for lobster, crab, seabass, rockfish and more, Skillgalee evolved during the COVID-19 pandemic and began selling directly to the public. Products are sold at a variety of locations throughout the resort area.
Martin Fish Company: Martin Fish Company is a family owned and operated business operating near the West Ocean City commercial fishing harbor. Fresh-caught fish, lobster, scallops, shrimp
and more can be purchased at the company's seafood market, and carryout food can be purchased from the company's walk-up window.
Delaware
Bailey's Seafood: Family owned and operated for three generations, Bailey's Seafood features "fresh off the boat" seafood, as well as breakfast, lunch and dinner platters. Customers to the Frankford-based business can either purchase from the fresh market and cook their catch at home, or have Bailey's employees prepare it for them.
Lewes Fishhouse: Lewes Fishhouse is the No. 1 wholesaler in the Lewes area, supplying upwards of 200 restaurants with fresh seafood. The year-round operation not only provides fresh seafood, but take-out items and party trays. The business can also cook fish by the pound and steam crabs by the dozen, half-bushel or bushel.
Tom & Terry's Seafood Market: Located in Ocean View, Del., Tom & Terry's Seafood Market offers a full line of fresh seafood, including locally caught fish. The business also offers Maryland crabcakes, soups, sandwiches and more.
Hook 'em & Cook 'em: Hook 'em & Cook 'em is located at the Indian River Marina, within Delaware Seashore State Park. In addition to bait and tackle, the business also offers fresh seafood and a selection of shellfish steamed to order. Hook 'em & Cook 'em also offers a full fish-cleaning service for all fresh catch.