Exploring Eastern Shore Forests
Posted by Mitchell David on Tuesday, October 3, 2023 at 9:56:52 AM
By Mitchell David / October 3, 2023
Comment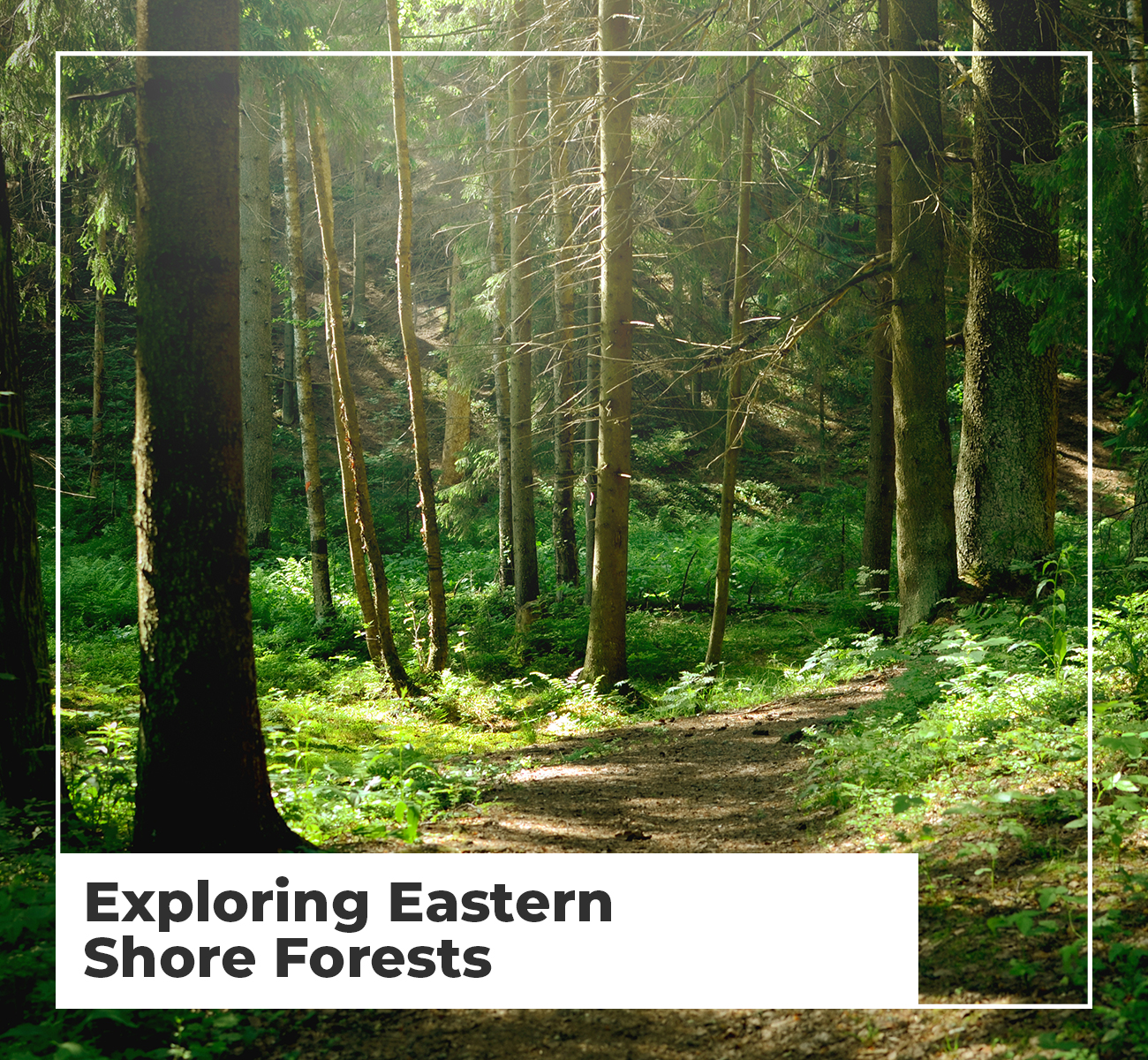 From upland pines to bottomland hardwoods and everything in between, there is a wide variety of forest systems to be found on the Eastern Shore of Maryland and Delaware. Not only do these forests provide an abundant environment for birds and woodland animals, but they also offer recreational opportunities for residents and visitors. Be sure to check out some of these local forest systems and parks.
E.A. Vaughn Wildlife Management Area: Located in the southernmost part of Worcester County, E.A. Vaughn Wildlife Management Area features forests, fields and marshes. These environments attract several wildlife species, including woodpeckers, warblers, herons, fish, ducks, geese and more. The management area is also a "green tree reservoir," meaning it's home to frogs, toads, turtles and snakes. Visitors can hunt white-tailed deer, squirrels, doves, quail, ducks, rabbits and more. E.A. Vaughn also has an area designated for physically challenged hunters, as well as unmarked trails for hikers and bicyclists. Primitive camping areas are also available for overnight stays.
Great Cypress Swamp: Located on the southern edge of Sussex County, Delaware and spanning into both Worcester and Wicomico counties in Maryland, the Great Cypress Swamp was originally known as the headwaters of the Pocomoke River before ditching in the 1930s diverted a large portion of its water to the inland bays. Today, baldcypress trees and Black Tupelo rise from freshwater, emulating swamps commonly found in the Carolinas. Managed by Delaware Wild Lands, the swamp is home to several species of birds.
Lums Pond State Park: Lums Pond State Park, located in Delaware, surrounds the state's largest freshwater pond. With 17 miles of trails winding through hardwood forest, acres of wetlands and a campground, visitors can find a variety of outdoor recreational activities. Disc golf, cricket, football, soccer and tennis, as well as an off-leash dog park are also available. Visitors can also take advantage of the park's nature center and its live animal exhibits, which includes a 500-gallon freshwater aquarium.
Pemberton Historical Park: Located in Salisbury, Maryland, Pemberton Historical Park features 4.5 miles of nature trails, which winds through hardwood forests, upland pines, meadows and more. Trails are open to walking and hiking only.
Pocomoke State Forest: Spanning Worcester, Wicomico and Somerset counties, Pocomoke State Forest features more than 18,000 acres of forested land. Characterized by loblolly pine, mixed pine hardwood, bottomland hardwood and baldcypress swamp forest, the park is a perfect location for hiking, camping, hunting and more. It also hosts several recreational facilities, including Shad Landing and Milburn Landing state parks.
Trap Pond State Park: Trap Pond, located in Delaware, is home to the northernmost naturally occurring stand of baldcypress trees. Once home to an industrial logging operation, the park now boasts boat ramps, fishing docks and guided tours of the cypress swamp. The wooded park is also a perfect location for birdwatchers, bicyclists and equestrians. The Baldcypress Nature Center also offers exhibits and interpretive programs.
Wicomico Demonstration Forest: Wicomico Demonstration Forest was established in 1936 as a U.S. Forest Service Research Station. Located on 1,200 acres in eastern Wicomico County, most of the property was abandoned farms and woodlands before the federal government purchased it. Now deeded to the state of Maryland, the forest is used to demonstrate forestry management practices.