Education Along Delaware's Coast
Posted by Mitchell David on Friday, April 29, 2022 at 11:48 AM
By Mitchell David / April 29, 2022
Comment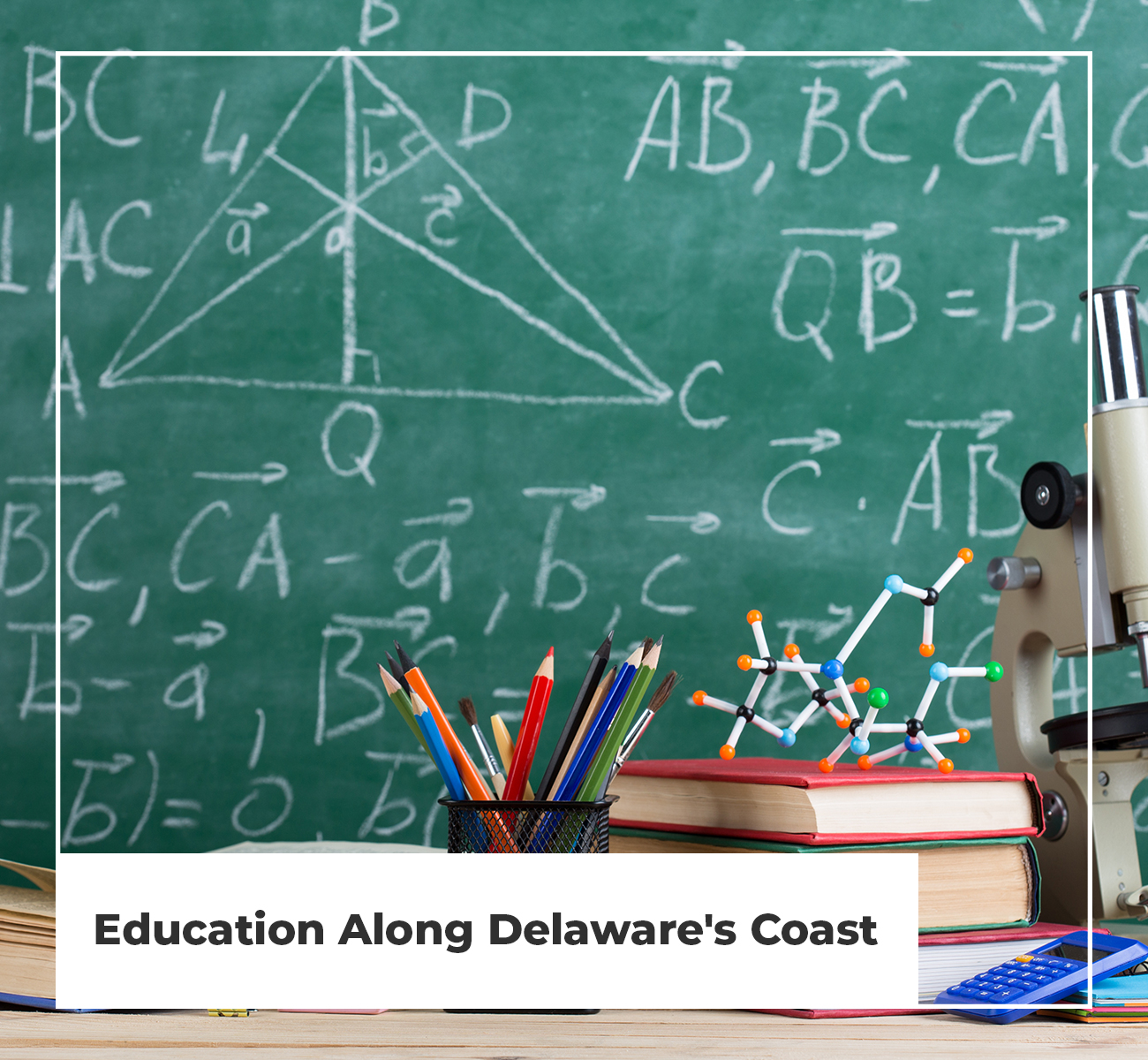 Educational opportunities along Delaware's coastal communities are limitless. From arts schools and special needs programs to award-winning elementary, middle and high schools, students are provided with every opportunity to explore their interests and hone their academic skills. Check out these notable institutions, located within the state's most easterly school districts.
Located in southeastern Sussex County, the Indian River School District is one of Delaware's largest. Established in 1969 at the consolidation of several smaller districts, Indian River serves the towns of Selbyville, Frankford, Dagsboro, Fenwick Island, Bethany Beach, Ocean View, Millville, Clarksville, Gumboro, Millsboro and Georgetown.
In the words of the school system's website, "The Mission of Indian River School District is to assure that students attain the knowledge, skills, and attitudes needed to realize their potential, meet the challenges of their life choices, and fulfill their responsibilities as citizens of the State of Delaware, United States and world through a partnership of students, parents, staff, administrators, Board of Education and community."
Located in the growing town of Millsboro, East Millsboro Elementary School provides its students with the behavioral and academic skills necessary to become successful citizens. In 2017, the school was recognized as a National Blue Ribbon School by the U.S. Department of Education.
Georgetown Elementary is located in Georgetown, Delaware. With an award-winning robotics club and two state recognition awards, the school offers a place for students to reach their full potential.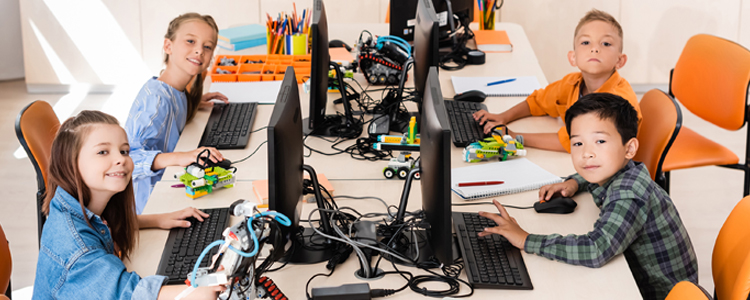 Located in Frankford, John M. Clayton Elementary School features an English Language Learners Program, a PAL Mentoring Program, and a PBS program that rewards students for positive behavior. The institution has also been recognized as a Title I Distinguished School, a School of Distinction and a 2003-2010 Superior School.
Long Neck Elementary, located in Millsboro, is dubbed a school community "that inspires leaders." The school also features a Creative Mentoring Program and has been named a 2021 Recognition School.
Located in Ocean View, Lord Baltimore Elementary is one of Delaware's easternmost elementary schools. The school also takes pride in developing the potential of its students through educational and extracurricular opportunities.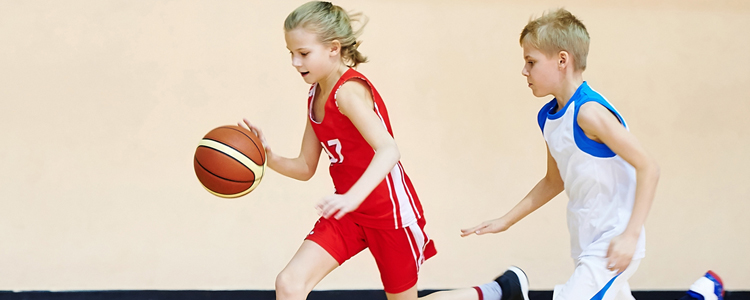 North Georgetown Elementary, also located in Georgetown, prides itself on embracing students of all backgrounds and cultures. With students in pre-K through fifth, the school offers years of learning and growth and opportunities for friendships.
Located in Selbyville, Phillip C. Showell Elementary features nearly 300 pupils and several programs, including VEX Robotics, "One School, One Book" and family nights.
Georgetown Middle includes grades 6-8. The school also features a Business Professionals of America program, Student Council and Math League, among other educational opportunities.
With a strong sports program, National Junior Honor Society, and a Girls on the Run after school club, Millsboro Middle focuses on sportsmanship, hard work, teamwork and dedication. The school's mission is to "encourage, engage and assist" students.
Selbyville Middle has more than 700 students in grades 6-8. Its top priorities include engaging families, providing a safe learning environment and establishing rigorous instructional standards.
Located in Dagsboro, Indian River is just one of two high schools in the district. Academic departments range from agriscience and construction/engineering to graphic design and world languages.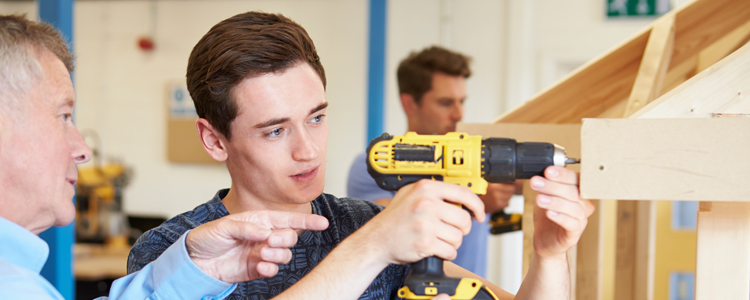 Sussex Central High, situated in Georgetown, has more than 1,600 students in grades 9-12. The school also boasts International Baccalaureate classes, AP and honors courses and several interscholastic sports teams.
Located in Georgetown, Howard T. Ennis has special educational services for students with significant disabilities. Resources are offered by trained teachers, therapists, nurses and paraeducators.
Southern Delaware School of the Arts is dedicated to educating students through arts programming. Children in kindergarten through eighth grade have an opportunity to participate in dance, drama, instrumental and vocal music, and the visual arts.
One of two public school districts in eastern Sussex County, Cape Henlopen School District serves students in the Lewes area and within the Cape region. Created in 1969 with the merger of three smaller school districts, it now features nine schools with more than 5,000 pupils. The Cape Henlopen School District states, "The Cape Henlopen School District celebrates the diversity of our students, staff and community. We cultivate compassionate and innovative thinkers by providing every student with a welcoming, safe, equitable school community that is affirming and inclusive. Cape Henlopen engages and challenges ALL students by providing a responsive educational experience to prepare for post-secondary education and/or career opportunities."

H.O. Brittingham Elementary is located in Milton, Delaware and has nearly 500 students. With a robotics team, after-school programs and more, there's something in which every child can participate.
Located off Route 54 in Lewes, Love Creek Elementary boasts a diverse student body with pupils from varying backgrounds. The school prides itself on being committed "to the learning success of every student that walks through their doors."
Named a 2019 Recognition School by the Delaware Department of Education, Milton Elementary provides students with a well-rounded education. In addition to academics, the school offers sports teams, activity nights, and more.
Rehoboth Elementary features more than 500 students and strong proficiency rates for math and English language comprehension. The school, which serves children in kindergarten through fifth grade, provides before- and after-school care, as well as Common Core curriculum and several district programs.
Located on Savannah Road in Lewes, Richard A. Shields Elementary makes it its mission to provide a positive learning environment for students by helping them feel both confident and prepared in the skills they need to succeed. The school also has strong ties to the surrounding community.
Beacon Middle School, located off Route 54, educates students with a mission of "Learn, Grow and Go." Students can participate in math leagues, athletic programs and even All-State Junior Choir.
Located off Route 5 in Milton, Mariner Middle aims to offer students a well-rounded education with programs such as Business Professionals of America, drama club, and Advanced Via Individual Determination (A.V.I.D.). The school is also the only one in the state to earn School-Wide Site of Distinction for three consecutive years.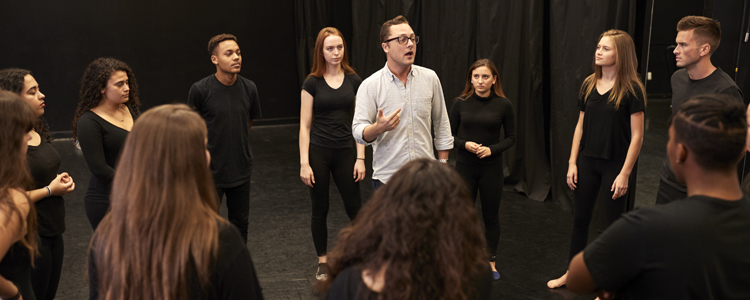 Cape Henlopen High, located in Lewes, offers a variety of sports, clubs, visual and performing arts and student organizations, in addition to high-quality instruction. Whether a student plans to attend college, enlist in the military or enter the workforce, there are programs to suit their needs.
Higher Education
The University of Delaware, with its main campus located in Newark, got its start in 1743 as a private academy. In its first graduating class, the university featured three signers of the Declaration of Independence and one signer of the U.S. Constitution. Today, the University of Delaware is known as a research-intensive university with NCAA Division 1 intercollegiate athletics, more than 300 student organizations, a strong study abroad program, and state-of-the-art facilities. It's also known as a Best Value School by Princeton Review and a Top 25 Public University for providing students the highest salaries for their tuition dollars.
Established in 1891, Delaware State University has grown to become one the nation's leading Historically Black Colleges and Universities (HBCU). Delaware State currently offers 46 undergraduate degree options across 17 academic departments, as well as 21 master's degree programs and six doctoral degree programs. With organizations, honor societies, fraternities and sororities, and much more, there's something for everyone.
Delaware Technical Community College is located just outside the coastal community, in Georgetown, Delaware. Since its opening in 1967, the campus has grown to include four locations, several programs of study and thousands of students.
Looking for Delaware Beach House? How about an affordable Bayside Interior Condo? You've come to the best website for searching Delaware Beaches Real Estate. Now it's time to choose the right Realtor to meet your needs. Let me put my knowledge and experience to work for you.
View All Homes For Sale in Delaware, MD