Delaware's Boutiques At The Beach
Posted by Mitchell David on Wednesday, November 10, 2021 at 12:13 PM
By Mitchell David / November 10, 2021
Comment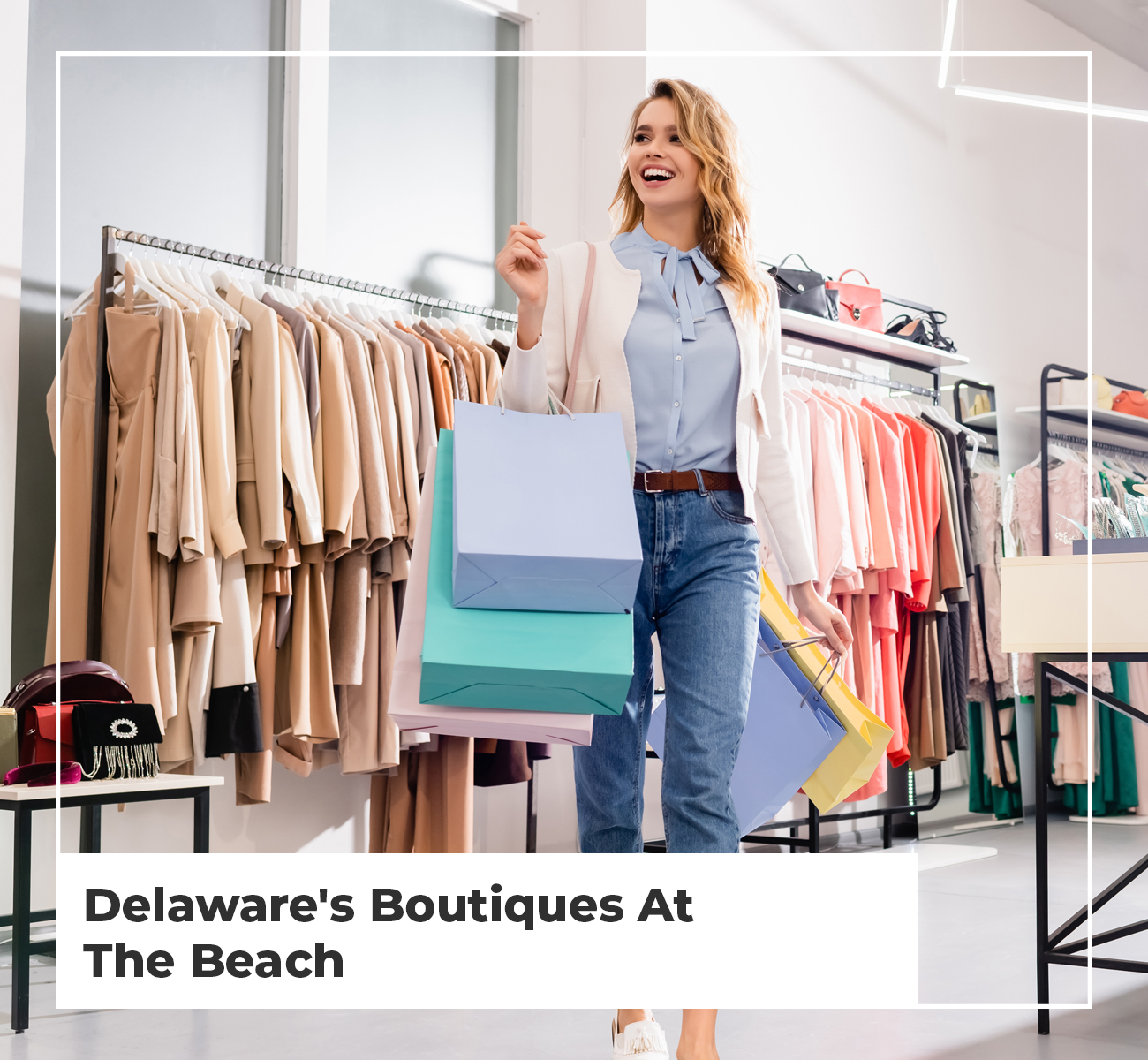 Small businesses and boutiques are the backbone of any economy. And in the coastal communities of Delaware, there is no exception. Roughly 98% of all businesses in Delaware are small businesses, according to the U.S. Small Business Administration. And with tax-free shopping, it's a great place for residents and visitors seeking some "retail therapy."
Check out some of these small boutique businesses to visit on your next trip through Delaware's coastal communities.
Beach Break Boutique
While their roots run deep at the Ocean City Boardwalk, Beach Break Boutique owners Kinga Jasinka and her husband, Guy Elbaz, decided to open a second location in Fenwick Island in 2018. Located along Coastal Highway, within the Sunshine Plaza, Beach Break offers both men's and women's apparel with contemporary style.
Unlike their Boardwalk location, which caters to tourists with its souvenir items and beach apparel, the newest storefront in Fenwick Island caters mainly to locals and second homeowners with upscale clothing and accessories. Popular brands include MudPie, Santiki, Paradise and Panama Jack.
Blooming Boutique
Blooming Boutique got its start in 2006, when founder Michiko Seto opened a small storefront in Lewes, Delaware, to sell her handmade "Blooming" handbags. But what started as an assortment of handbags and handbag accessories soon grew to an assortment of products and 11 locations.
Today, each store carries handbags, jewelry, shoes and clothing, with brands including MudPie, Bali Batik and iCantoo. Blooming Boutique is dedicated to providing unique and affordable items for women of all ages and sizes.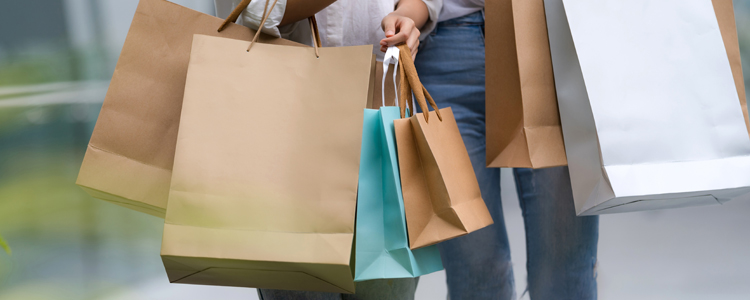 Body Double
While Body Double has been in existence for more than three decades, the boutique swimwear store received a facelift in 2018 with the introduction of its new proprietor, Liz Welsh. While Welsh worked for the previous owner, Nancy Ruppert, for over 10 years, she decided to take a leap of faith and acquired the Fenwick Island store upon Ruppert's retirement.
Today, Body Double features a new look, more inventory and sizing for customers of all shapes and sizes. In addition to swimwear, patrons can find a wide variety of dresses, cover-ups, bags, jewelry and active wear.
Carolina Street Garden & Home
Carolina Street Garden & Home opened in 1992, when owner Dee Dee Phillips and her husband, Paul, decided to launch a home furnishings boutique after a decades-long career selling high-end antiques. The result? A unique storefront filled with custom slip-covered furniture, chandeliers, oil paintings, intricate wood carvings and various garden items, to name a few.
While Carolina Street is known as a high-end retail establishment, the owners say there are items for any budget. Visit the store to find that one-of-a-kind home decor item or the perfect garden piece.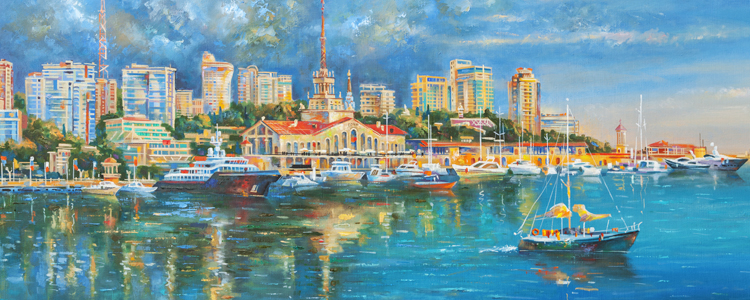 The Coastal Cottage
Located in Ocean View, Delaware, The Coastal Cottage is chock full of furniture, decor and more. Opened in 1985 as Country Wicker, Etc., a local store specializing in wicker furniture, the retail establishment is now operated by a new generation of owners.
The Coastal Cottage continues to offer wicker furniture, as well as home decor, gifts, women's accessories and top-name brands. In the words of its proprietors, "We're all about seaside living with a modern flair."
Gypsy Teal
In 2014, founder Jody Dumont opened Gypsy Teal in the small town of Bethany Beach, Delaware. Combining a love of the free-spirited lifestyle and the color teal, Dumont grew her coastal boutique into a successful business. Today, Gypsy Teal is joined by sister stores Gypsy Myst and Gypsy Willow, all of which are located in the coastal communities of Delaware.
The local clothing store carries a wide range of tops, pants, dresses and jackets, as well as jewelry, beauty products, candles and more. New styles arrive daily, the store says. In addition to its curated products, the store itself offers a unique shopping experience, with thoughtful design pieces, music and fragrances.
Indigo Octopus
For all of the on-trend clothing, shoes and accessories, look no further than Indigo Octopus. Partnering with Quiet Storm Surf Shop owners Bill and Nancy Dreibelbis, Michelle Gemberling and her husband, Charlie Groom, opened a storefront in Fenwick Island in 2017. Since then, the boutique has expanded to include an e-commerce website and a large selection from the best fashion brands.
Dubbed an "elevated beach lifestyle shop," Indigo Octopus sells designer women's clothing, denim, jewelry, accessories and swimwear. They even offer exclusive brands such as Golden Goose, Adina Reyter, Cleobella, Lack of Color and more.
Ish Boutique
For roughly a decade, Ish Boutique has served the resort community of Ocean City, Maryland, with an assortment of bohemian beach apparel. But in 2019, owner Christina Lawson opened a second location in the coastal town of Rehoboth Beach, Delaware, where the tradition of selling high-quality goods and trendy items continues.
Located on Rehoboth Avenue, Ish Boutique carries women's apparel, accessories, home decor items, baby and kid clothes, clean beauty products and unique gifts. Lawson writes, "With an eye for color, constant ideas, and a passion for fashion, we not only keep up with the current trends, we set them too! ish, creates a unique look and feel for each individual - whether it's for your home, wardrobe or loves in your life."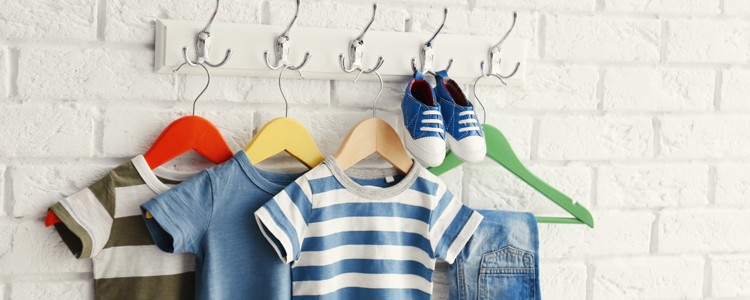 Magnolia Rifle
Located off Route 54 in West Fenwick Island, Magnolia Rifle is a bohemian fashion boutique owned and operated by Pam and Taylor Harman, mother-daughter entrepreneurs. Pam, a merchandiser and stylist, and Taylor, with a degree in fashion merchandising, followed their dreams of opening a bohemian retail store near the beach in 2018. And since that time, its popularity has only grown.
In addition to women's clothing, Magnolia Rifle features home decor, gifts and wellness items. Looking for baby and kids clothes? Check out their sister boutique, Magnolia Rifle Kids, in neighboring Ocean City.
Pottery Place
For more than 40 years, The Pottery Place has been a staple of Fenwick Island's business community. Established in 1972 by Sandy Flynn, the store offers the largest selection of pottery at the beach.
Offering unique home and garden accents, The Pottery Place sells glassware, mirrors, fountains, furniture, lamp posts, statues, bird cages and much more. Also explore the store's outside area for planters, jugs, vases, birdbaths, benches and garden ornaments. Store operators say they import items from places such as Indonesia, Africa, Thailand and China.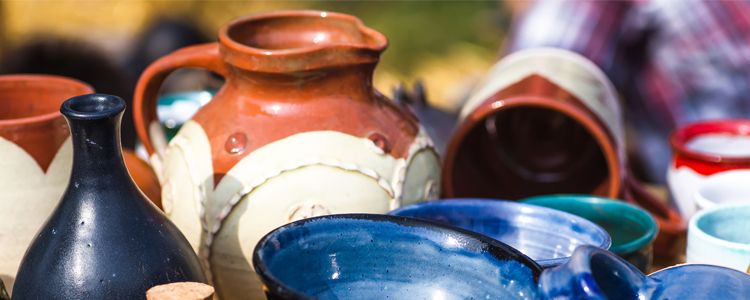 Seaside Country Store
Seaside Country Store has served generations of customers since 1969, when Bette and Dave Bates first opened the business in Fenwick Island. The shop, located in a big red barn off Coastal Highway, got its start in unique antiques. And by 1974, Seaside Country Store expanded to its current size. Today, it is run by the third and fourth generations of family members and remains open year-round.
With unique gifts, bath products, clothing and accessories, and treats, the shop is a go-to destination for Delmarva's residents and visitors. Featured items include Simply Southern clothing, Christmas knick knacks, homemade fudge, bath products and more. One can say there's a little something for everyone.
Tangerine Goods
Located in downtown Bethany Beach, Delaware, Tangerine Goods features a curated lifestyle collection of jewelry, accessories and gifts.
The store sells unique items, including stationary, sunglasses, dainty jewelry and everyday women's wear, all hand-selected with the beach lifestyle in mind. "With us, you'll never feel far from the sunshine, crashing waves, weekend road trips, lazy mornings and late night bonfires because all good things are wild and free," reads the Tangerine Goods website.
Looking for Delaware Beach House? How about an affordable Bayside Interior Condo? You've come to the best website for searching Delaware Beaches Real Estate. Now it's time to choose the right Realtor to meet your needs. Let me put my knowledge and experience to work for you.
View All Delaware Beachfront Homes For Sale