Delaware Internet Access
Posted by Mitchell David on Friday, August 4, 2023 at 12:31:24 PM
By Mitchell David / August 4, 2023
Comment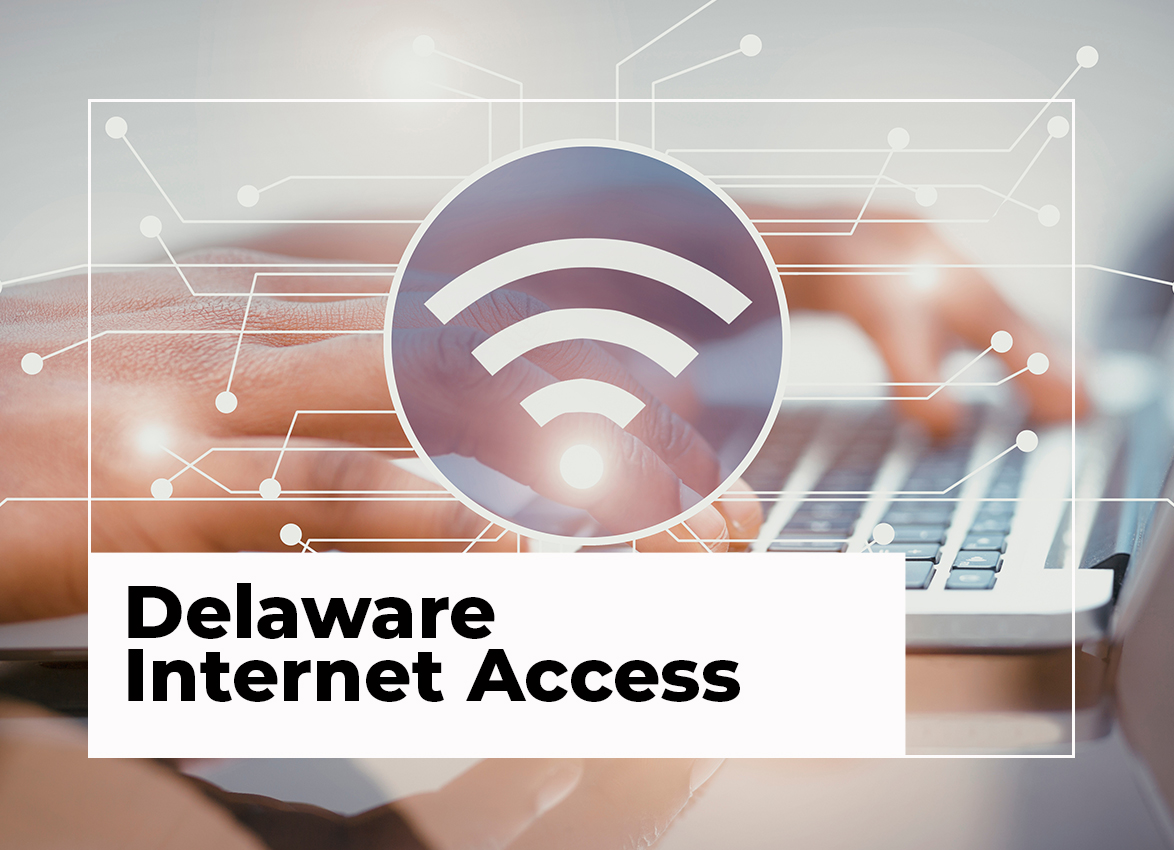 As part of Delaware's broadband initiatives, millions of dollars have been utilized to expand internet service throughout the state. For example, in 2020, with the assistance of Coronavirus Aid, Relief and Economic Security (CARES) Act funds, Delaware was able to expand high-speed internet access and provide services to families facing financial hardship, support Delaware students, and develop a broadband strategic plan, among other things. And in 2021, Gov. John Carney announced a grant program to make high-speed broadband connections available to every home and business in the state. In the years since, the state has made large strides in broadband access, making it easier for Delawareans to work and play from home. In fact, Delaware ranks No. 8 in the nation for broadband access, with 97% of residents having access to 100 mbps broadband, according to Broadband Now. If you are looking to live in Delaware, be sure to check out some of these service providers operating in the First State.
Statewide Providers
AT&T: AT&T provides fiber internet to residents across the state. The company boasts a reliability rate of 99% and straight-forward pricing with no price increase after the first year, no annual contracts and no equipment fees. At&T also offers free internet through the Affordable Connectivity Program, a federal program that provides benefits on home internet service for eligible households. ACP customers receive up to $30 off their bill each month.
T-Mobile: T-Mobile offers home internet plans, regardless of whether or not you are an existing cell service customer. However, plans are cheaper if you bundle cell and home internet. Plans start at $30 a month and include perks such as free streaming services and free equipment delivery.
Verizon: Verizon home internet is now in more areas of the mid-Atlantic region, including Delaware. With plans starting at $25 a month, residents can receive safe, reliable internet service. The company also offers up to $500 when you switch to Verizon home internet, as well as promotionals when you sign up for select internet plans. The Affordable Connectivity Program is also available to eligible customers.
Xfinity: Xfinity offers a range of service plans based on the number of devices and internet speed. The company also offers low-cost internet options, including Internet Essentials, NOW WiFi Pass, Xfinity Prepaid Internet and more. Customers can also apply for a monthly credit through the Affordable Connectivity Program.
Regional Providers
Bloosurf: Bloosurf services some areas of Kent and Sussex counties. Home internet plans include unlimited usage with no data caps, local customer service, flat pricing and multiple devices. Plans range from $65 a month to $150 a month and can be bundled with phone service.
Breezeline: Breezeline, formerly Atlantic Broadband, services the towns of Middletown, Delaware City, New Castle, Odessa, Port Penn, St. Georges, Townsend and Clayton. Base plans start at $20 a month and include 100 mbps internet speed and up to three devices. The provider also offers TV and phone services that can be bundled with internet service plans.
Mediacom: Mediacom is offered in some areas of Sussex County. In addition to internet plans that fit every budget, the company also boasts no data limits, installation fees and equipment rental fees. The company also offers programs that keep internet service affordable for customers and students.