Delaware Beaches - A Town For Every Lifestyle
Posted by Mitchell David on Wednesday, June 28, 2023 at 11:17:02 AM
By Mitchell David / June 28, 2023
Comment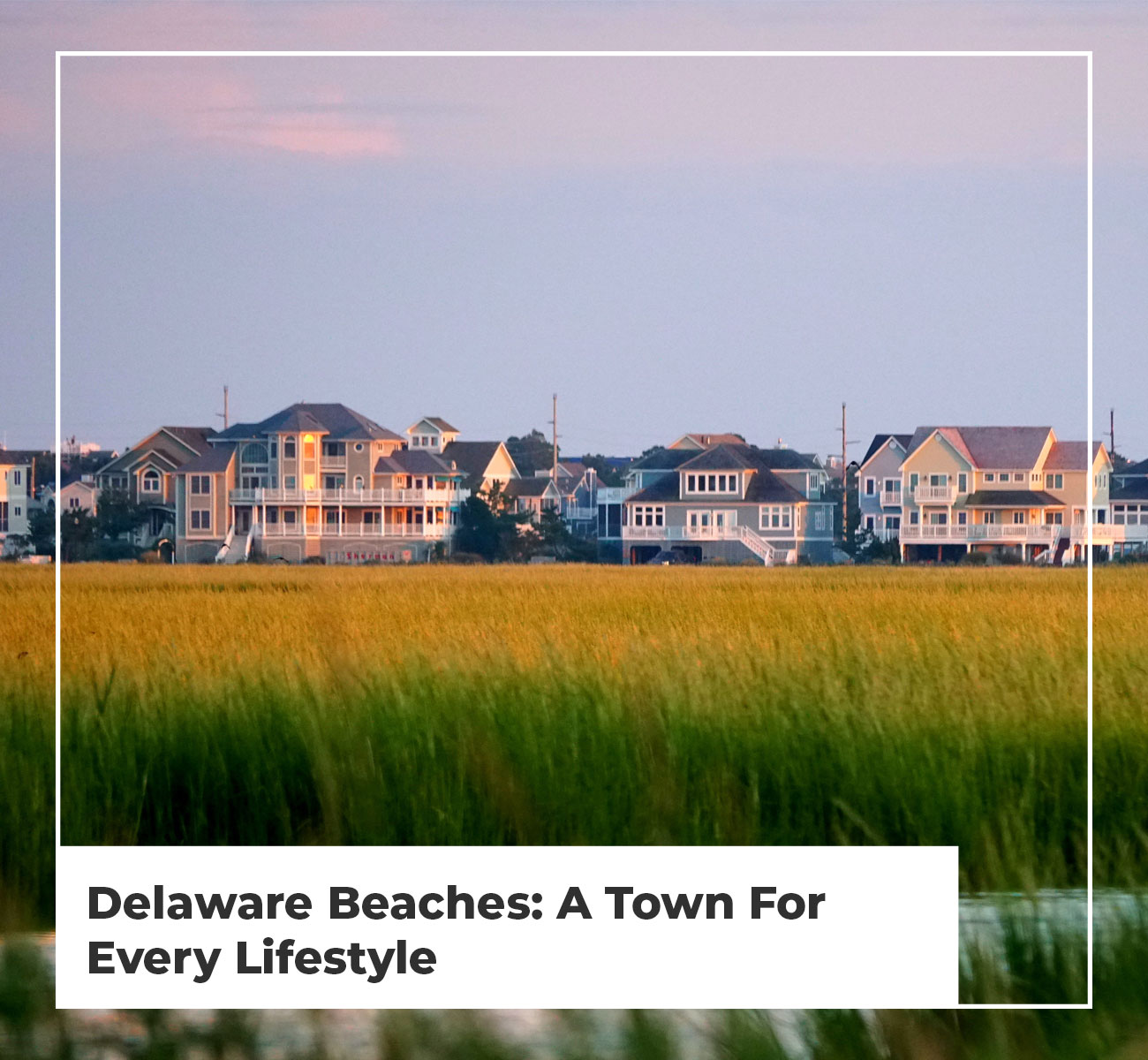 Delaware's coastal communities are some of the most diverse neighborhoods in the state. As residents and visitors traverse the coastline, they can find a wide range of small beach towns that differ in personality and lifestyle. From quaint, residential municipalities to bustling tourism hubs, there is no limit to the adventures and experiences that can be found in coastal Southern Delaware.
Fenwick Island: The Town of Fenwick Island is the southernmost municipality to be found along Delaware's coastline. Taking pride in its "quiet resort" image, the town features a small but robust commercial district, surrounded by residential neighborhoods to both the east and west of Coastal Highway. For decades, Fenwick Island has served as a prime destination spot for part-time residents and those seeking the nostalgic East Coast summer holiday. It's no surprise that people flock to the beach town year after year to enjoy time-honored family traditions, including day-long beach outings, trips to local boutiques and dinners along the bay.
South Bethany: For a true community feel, look no further than the Town of South Bethany. Nestled to the north of Fenwick Island State Park, the town is one of coastal Delaware's hidden gems, even earning the title of "Best Little Beach in Delaware." Bethany Beach features more than 1,300 properties with a year-round population of roughly 600 people. The town is also aided by the South Bethany Property Owners Association, which is committed to improving the quality of life for homeowners. Popular annual activities include the Independence Day boat parade and the winter tree-lighting ceremony at town hall.
Bethany Beach: Founded as a gathering place for Christian churches, the Town of Bethany Beach has since grown to include hundreds of homes and unique businesses, all within a square mile. Not only is Bethany Beach rich in its history and small-town charm, but offers great family-friendly activities, including Boardwalk strolls, weekly farmers market and summer movies on the beach. Several popular restaurants, including Cottage Cafe, Off The Hook and Matt's Fish Camp, can also be found.
Dewey Beach: The Town of Dewey Beach is widely known for its vibrant nightlife and energetic spirit. Attracting the young - and young at heart - the town features beaches, bayside restaurants and clubs that keep the party going all night long. But if clubs aren't your idea of a good time, the town offers a host of other fun activities and attractions, including weekly beach bonfires, the Running of the Bull festival and the yearly Greyhounds Reach the Beach dog gathering.
Rehoboth Beach: Known for its sophisticated charm and family friendly attractions, the City of Rehoboth Beach has it all, from scenic ocean views and Boardwalk amusements to boutique shops and fine dining restaurants. The sea town is also home to Tanger Outlets, the Fort Miles Historic Area, five craft breweries and an abundance of waterparks and boat excursions.
Lewes: The City of Lewes, located just north of Rehoboth Beach, offers a more historic and charming taste of the coastal life, with romantic getaways, quiet strolls and relaxed waterfront dining. The town is home to Cape Henlopen State Park, the Breakwater Lighthouse and the Cape May-Lewes Ferry, with one-way and round-trips to and from Cape May, New Jersey. Residents can also enjoy the Lewes Historical Society campus and the Zwaanendael Museum, which dates back to 1631.