Community Farmers Markets | DE Beaches and Ocean City, MD
Posted by Mitchell David on Monday, August 29, 2022 at 4:40 PM
By Mitchell David / August 29, 2022
Comment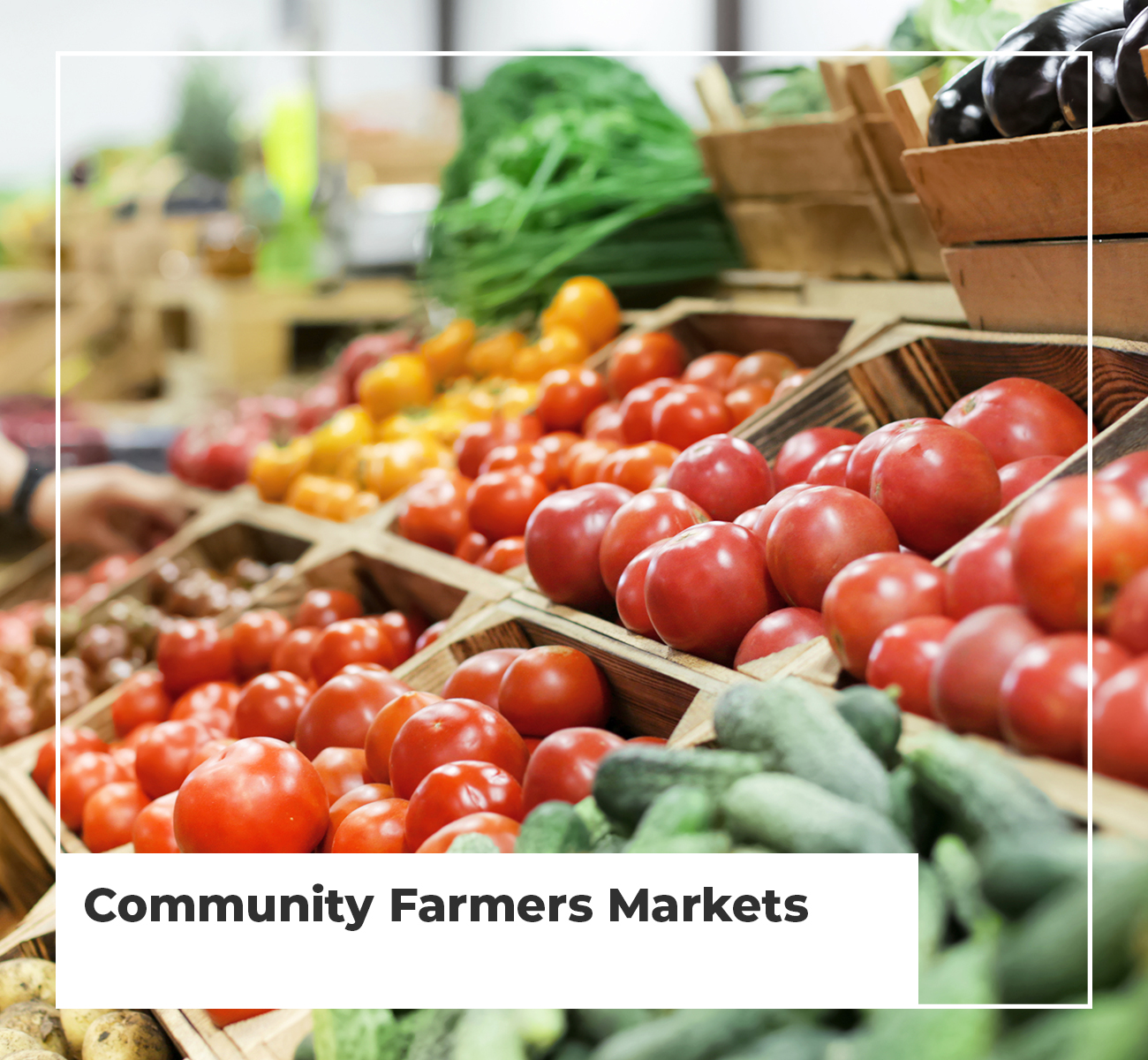 Farmers markets are often the backbone of communities and contribute to local economies on an annual basis. The USDA reports, "Beyond the economic and business benefits, farmers markets give communities across the country access to fresh, healthy foods, especially in urban and rural areas where shopping options may be limited. What began as a business necessity for many small farmers has evolved into a social event for entire communities, with many families and patrons viewing a trip to the Saturday morning market as the start of their social weekend." In Delaware, the state continues to be among the top 15 for the fresh fruits and vegetables that consumers demand. According to the federal agency, agriculture is Maryland's number one industry. And . So it's no surprise that the coastal communities of the Delmarva region are chock-full of locally sourced restaurants, as well as farmers markets and fresh produce stands. Be sure to check out these local favorites.
Maryland
Berlin Farmers Market: The Berlin Farmers Market began in 2018. And after a successful summer season, the market has become an annual tradition. Held each Sunday in downtown Berlin -a Main Street community -the producers-only farmers market features jams, jellies, fresh fruits and vegetables, breads and flowers, as well as art and homemade products. The market is open from 9 a.m. to 1 p.m. through September. Live music is also held from 10 a.m. to 12:30 p.m.
Camden Avenue Farmers Market: Since its inception years ago, the Camden Avenue Farmers Market has grown to include a variety of locally grown produce and crafts. Located on Camden Avenue in Salisbury, the market features items such as free-range duck and chicken eggs, pasture-raised meats, fresh milk, seasonal fruits, local honey and fresh herbs, all sold from tents. The year-round event is held each Tuesday from 2:30 to 6 p.m.
Ocean Pines Farmers & Artisans Market: Considered Worcester County's largest market, the Ocean Pines Farmers and Artisans Market is a community-oriented event held at White Horse Park each Saturday. The market is classified as a European-style, open-air market featuring farmers, greengrocers, ranchers, watermen, bakers and specialty food purveyors. The weekly market also features craftspeople and peddlers, live music, special events and children's activities. The event is open from 8 a.m. to 1 p.m., March through October, and 9 a.m. to noon, November through February.
Windmill Creek Farmers & Artisans Market: Windmill Creek Farmers and Artisans Market is hosted by Windmill Creek Vineyard and Winery, located just outside Ocean Pines. Held each Friday evening, the market features food, crafts, vendors and live music, to name a few things.
Wright's Market: Wright's Market, located in Hebron, is a fifth-generation, family owned and operated market. With 13,000 square feet of retail space, the market features fresh fruits and vegetables, in-store bakery, on-site greenhouse, home and garden items and Amish-made furniture. The property is also open to farm tours and field trips -with more than 2,000 children and teachers participating in trips to Wright's Market each year -as well as corn mazes, hayrides and onsite crafts during the fall harvest season.

Delaware
Bethany Beach Farmers Market: The Bethany Beach Farmers Market opened in 2007, when a citizen group sought the town council's approval to form a market. To this day, the market practices the principles of "sell what you grow," with vendors including the owners of nearby farms. The producers-only market, stationed at Garfield Parkway and Pennsylvania Avenue, is held each Sunday, from 8 a.m. to noon, throughout the season. Growers include Lavender Fields, Hudson's Produce, Bennett Orchards and The Honey Bee Lake Apiary, among others.
Historic Lewes Farmers Market: The Historic Lewes Farmers Market is held each Wednesday and Saturday, from 8 a.m. to noon. Founded in 2006, the producers-only market is run by a group of volunteers and features 30-plus vendors selling products such as eggs, produce, meats and fresh-cut flowers. The market also partners with the Epworth Food Pantry Program to provide for those in need. A farmers market gleaning program also takes excess produce and donates it to Casa San Francisco in Milton, a charity that runs an emergency shelter.
Rehoboth Beach Farmers Market: Fresh produce is available for sale each Tuesday from May through October. Held at Grove Park from 10 a.m. to 2 p.m., the Rehoboth Beach Farmers Market features roughly 30 vendors selling produce, baked goods, breads and more. The weekly event is held rain or shine.
Virginia
Chincoteague Island Farmers & Artisans Market: Sponsored by the Chincoteague Cultural Alliance, a nonprofit dedicated to promoting the arts, the Chincoteague Island Farmers and Artisans Market features local seafood, produce, plants, wares and more, all produced or caught by community members. Located on Church Street, the market is open Wednesday and Sunday, from 9 a.m. to 1 p.m., through October. The market is just one of several programs hosted by the Chincoteague Cultural Alliance. The organization also plans musical performances, live theater, art shows, workshops and more.