Camping On The Coast | Delaware, MD
Posted by Mitchell David on Wednesday, March 30, 2022 at 9:08 PM
By Mitchell David / March 30, 2022
Comment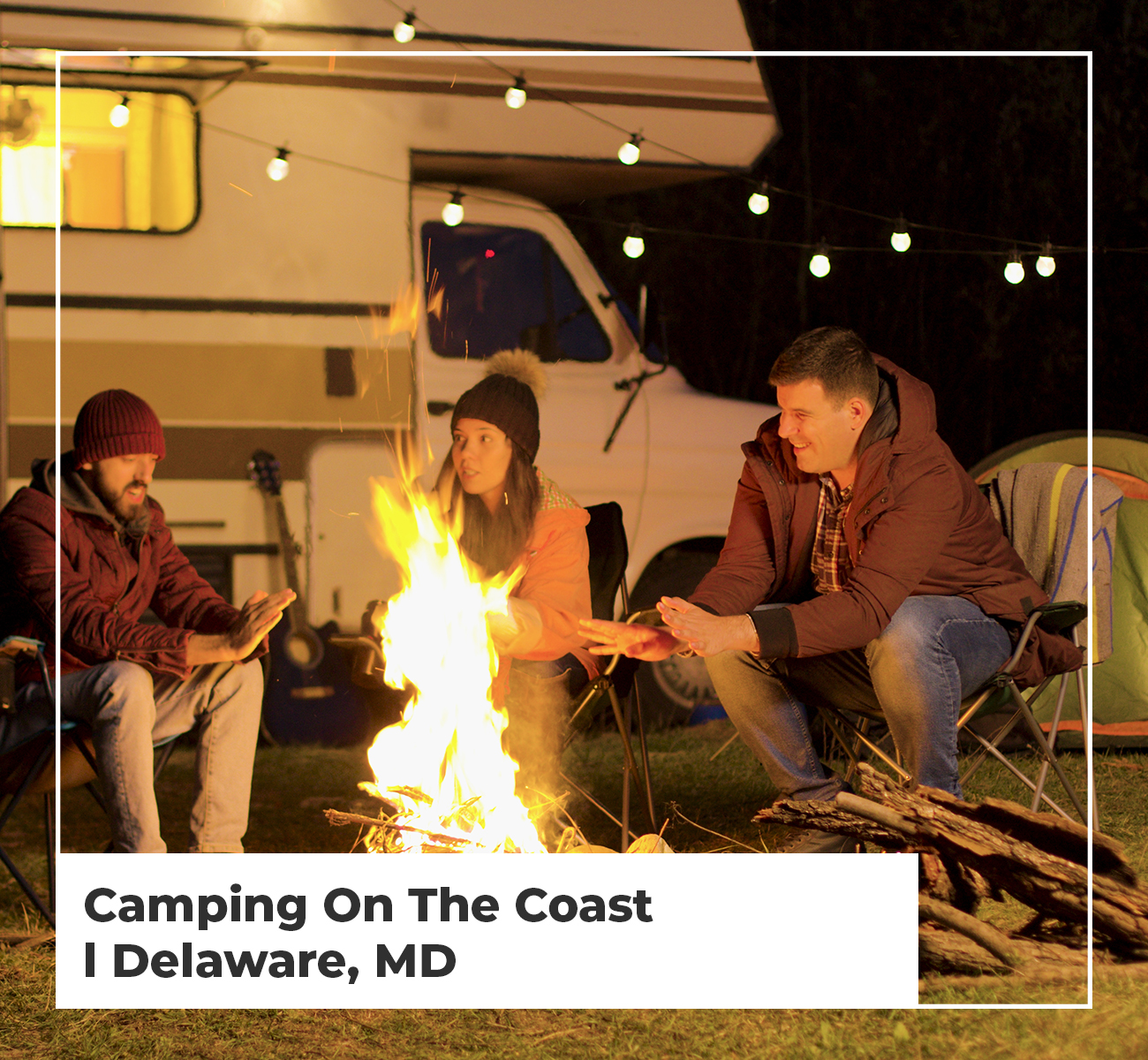 As the pandemic continues, more and more people are escaping the city for a life in the suburbs. Also driving this trend is the desire for less density, affordable housing and proximity to open spaces and recreational opportunities. And when living at the beach, the great outdoors is always calling. One of the best ways to take advantage of Maryland's Eastern Shore is to check out some of the nearby campsites. Whether you have an RV or tent, or want to reserve a cabin, there are plenty of ways to enjoy the local scenery. Check out some of these favorite attractions.
Assateague State Park: As Maryland's only oceanfront park, Assateague State Park is a popular go-to place for campers. Located on two miles of barrier island, just about every campsite has pristine views of nature. Enjoy swimming, sunbathing, surfing or fishing, or explore the nearby coves by canoe or kayak. Be sure to reserve your RV or tent spot on the park's website.
Assateague Island National Seashore: While Assateague State Park is managed by Maryland Park Service, neighboring Assateague Island National Seashore is an operation of the National Park Service. Oceanside and bayside campsites are available for tents, trailers and recreational vehicles, as well as horse camps and backcountry sites for backpackers. Reservations are required from March 15 through November 15.
Pocomoke River State Park: Pocomoke River State Park, located on the southern end of Maryland's Eastern Shore, is known for its cypress swamps and serene riverscapes. The Pocomoke River begins at the Great Cypress Swamp in Delaware and flows south to the Chesapeake Bay, making it the perfect spot for fishing, birdwatching, boating and hiking. The state park is divided between Shad Landing Area and Milburn Landing Area, each located within the Pocomoke State Forest trail system. Amenities include camping, mini cabins, a boat launch, picnic areas, playgrounds and a swimming pool.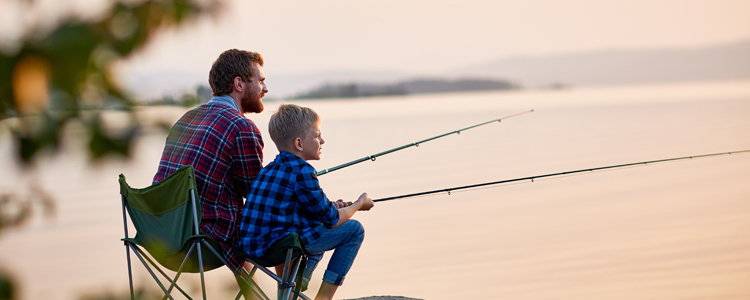 Sun Outdoors Frontier Town: Modeled after the Wild West, Sun Outdoors Frontier Town offers RV sites, rustic tent camping and vacation cabins, as well as covered wagons. The park is located just outside of Assateague Island and features Western-themed attractions, including gun fights, pony rides and a camp store. Frontier Town also features mini golf, a water park, an arcade and more.
Sun Outdoors Ocean City Gateway: Sun Outdoors Ocean City Gateway offers yet another amenity-packed camping experience. With hookups, a picnic table and a fire pit at each site, the park provides a personalized experience for each camper. Amenities include mini golf, basketball, a game room, and an outdoor pool. Visitors can also take a bike ride through the campus or fish in the nearby lake.
Sun Outdoors Ocean City: Formerly known as Castaways RV Resort, Sun Outdoors Ocean City continues to offer an unforgettable family experience. The campground, located just outside Assateague Island, features RV sites, a quaint cottage and tent camping. Looking for entertainment? Grab a frozen drink at Jackspot Tiki Bar, take your dogs to Bark Beach, or grab a paddleboard and traverse the bay. Other amenities include a mini golf course, a sandy beach and the Bay Breeze Cafe.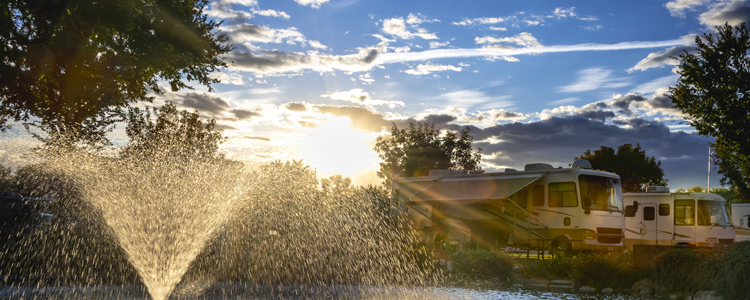 Island Resort Campground: Family-owned since 2005, Island Resort Campground is nestled in a remote area of central Worcester County, providing a peaceful atmosphere for campers. In addition to full hookups, Island Resort offers a large, heated pool, a catch-and-release fishing program, canoe rentals and short car ride to popular golf courses and antique stores. Don't have an RV? The campground also features deluxe cabins overlooking the two sand-rimmed lakes that are situated on the property.
Roaring Point Waterfront Campground: Roaring Point prides itself on being a family-owned and operated business since 1974. Located along the Nanticoke River, the campground aims to preserve the traditional family-friendly camping experience. Campers are encouraged to fish, crab, swim and relax, or take part in any of Roaring Point's weekend activities, including bingo, tournaments, live music and hayrides. Campers can also connect with the property's history. The area was once a resting place for Civil War soldiers, as well as a stopping point for the Nanticoke Steamboat, which transported people to and from Baltimore. The land was also once home to the Nanticoke Indians.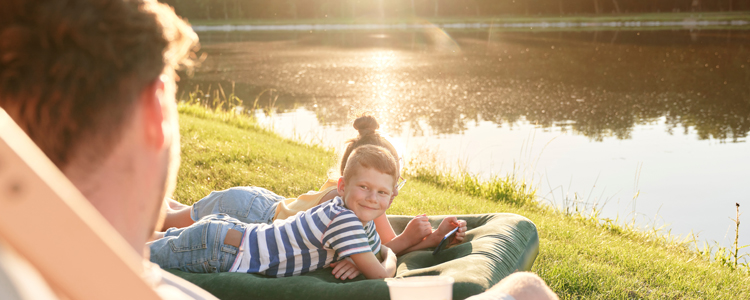 Treasure Beach: Located just outside Fenwick Island, Treasure Beach RV Park & Campground has more than 100 acres of premier property along the Little Assawoman Bay. The facility has 1,000 campsites, with bayside and waterfront views, and full hookups. The family-owned and operated park also features a guarded pool, splashpad, lighted basketball courts, a giant jumping pillow, bike rentals, a boat ramp and much more.
Janes Island State Park: Janes Island State Park is managed by the Maryland Park Service and features 103 campsites, rental cabins, a lodge, picnic areas and a boat ramp and marina. Located just outside of Crisfield, the island portion of the park includes more than 2,900 acres of saltmarsh and more than 30 miles of water trails. The island is also a great place for birdwatching, fishing, crabbing, motor boating and more.
Looking for Oceanfront Condos in Ocean City, MD? How about an affordable Bayside Interior Condo? You've come to the best website for searching Delaware, MD Real Estate. Now it's time to choose the right Realtor to meet your needs. Let me put my knowledge and experience to work for you.
View All Homes and Condos For Sale in Delaware