The Best Local Bakeries In Maryland
Posted by Mitchell David on Wednesday, May 3, 2023 at 12:24:53 AM
By Mitchell David / May 3, 2023
Comment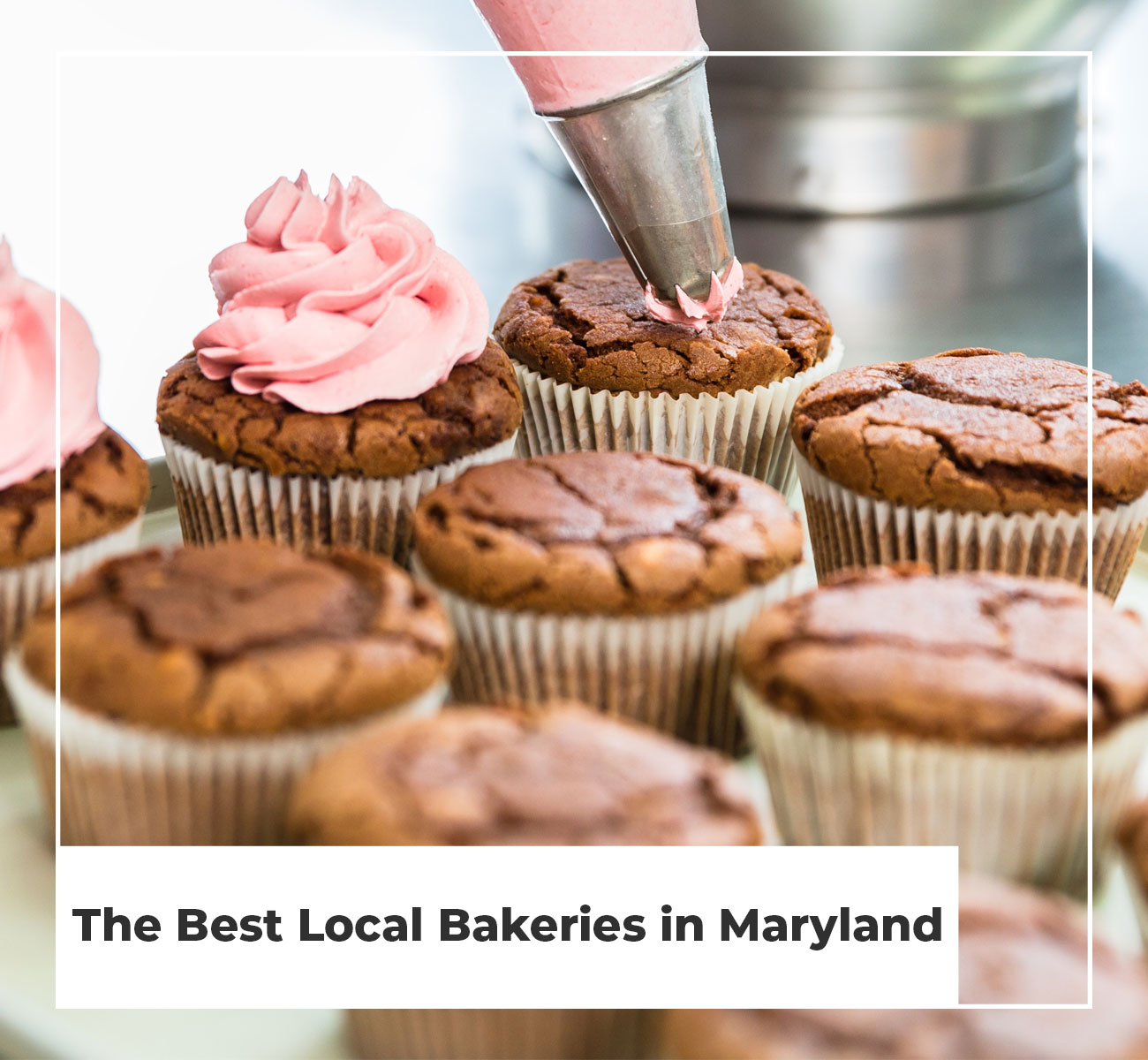 There's always a reason to celebrate, and there's no better way to do so than with sweet treats made from scratch by Maryland's own Eastern Shore bakeries. Check out some of these local favorites!
Baked Desserts Cafe: Baked Desserts Cafe is located in downtown Berlin, behind it's bustling Main Street. Owner-operated, the shop features sweet treats inspired by childhood memories and family gatherings. Products are made from scratch and use the best, all-natural ingredients free of artificial colors, flavors, preservatives and trans-fats. Signature menu items include liquor soaked bundt cakes, peach dumplings, cupcake bread pudding and triple bumbleberry pie, to name a few. Baked Desserts also caters weddings and special events.
Classic Cakes: Classic Cakes, located in Salisbury, is known for its famous Smith Island cakes, which features nine pencil-thin layers lathered with frosting in between. The Eastern Shore specialty is made daily from its bakery. Flavors include banana, chocolate, orange, Butterfinger, cookies and cream, and more.
DelVecchio's Bakery: Located on Green Street in Snow Hill, DelVecchio's Bakery is a family owned and operated Italian bakery serving fresh-based breads, pastries and anything made to order. Popular menu items include Boston creams, fresh croissants, danishes and more. The business also offers holiday specials. During Easter, for example, the menu included Easter cookies, Easter "egg-clairs," and hot cross buns.
Desserts By Rita: Desserts by Rita is a small, Bishopville-based bakery. Perfecting the craft of cake making from her time in the Ocean City restaurant business, Rita opened her own shop in 1985. Today, the bakery sells popular items such as Rita's Delight, a yellow cake with pineapple, custard and coconut, Lemon Lust, a pecan crust layered with sweetened cream cheese and lemon filling, and the Black Russian, a devil's food cake soaked with a coffee liquor glaze and topped with fresh chocolate whipped cream.
Mandala Pies: Starting from an apartment kitchen, Mandala Pies has grown to include two bakeries, one in Vienna and one in Berlin. Using locally sourced ingredients, the bake shop produces and sells a variety of pies and quiches. Menu items include The Farmhouse Quiche, The Floridian key lime pie, Banana Cloud and The Old Farmer's Almanac. Mandala Pies also ships pies and bakes for special occasions, with orders ranging from one to 100.
My Sweet Array: Based in Ocean City, My Sweet Array is dubbed the bakery where "design meets flavor." Operated by two sisters, the shop sources its milk, eggs, butter and cream from local, independent, organic farms and offers unique baked goods. Popular menu items include macarons, with flavors ranging from champagne to triple chocolate, and gourmet cakes and pastries. Catering for special occasions is also available.
OC Cupcakes: OC Cupcakes is a custom cupcake catering business based in Ocean City. The company specializes in cakes, cookies, brownies and, of course, cupcakes. Cake flavors include chocolate, banana pecan, salted caramel, key lime and much more. In addition to custom orders, OC Cupcakes offers themed decorating classes throughout the year, including a Mother's Day Mommy & Me cupcake decorating class and a Thanksgiving themed cupcake decorating class.
Sugar Rush By Theresa: Sugar Rush by Theresa is a custom bake shop located in downtown Salisbury. All sweets are made to order and feature fresh ingredients. Menu items include cakes, cupcakes, cake pops, chocolate-covered strawberries, pretzels and rice crispy treats, and more. Sugar Rush caters to weddings, birthdays and showers, to name a few.
The Christmas Sweet: Located in Pocomoke, The Christmas Sweet is a woman-owned bake shop featuring cakes, pies, cheesecake, scones, muffins and more. Pastry items include cinnamon rolls, strawberry symphony cheesecake, Dutch apple pie and Mississippi mud cake, to name a few. The shop also sells sandwiches and wraps, cold and hot beverages, and a variety of candy.