Arts And Entertainment Districts In Maryland
Posted by Mitchell David on Friday, July 14, 2023 at 9:04:21 AM
By Mitchell David / July 14, 2023
Comment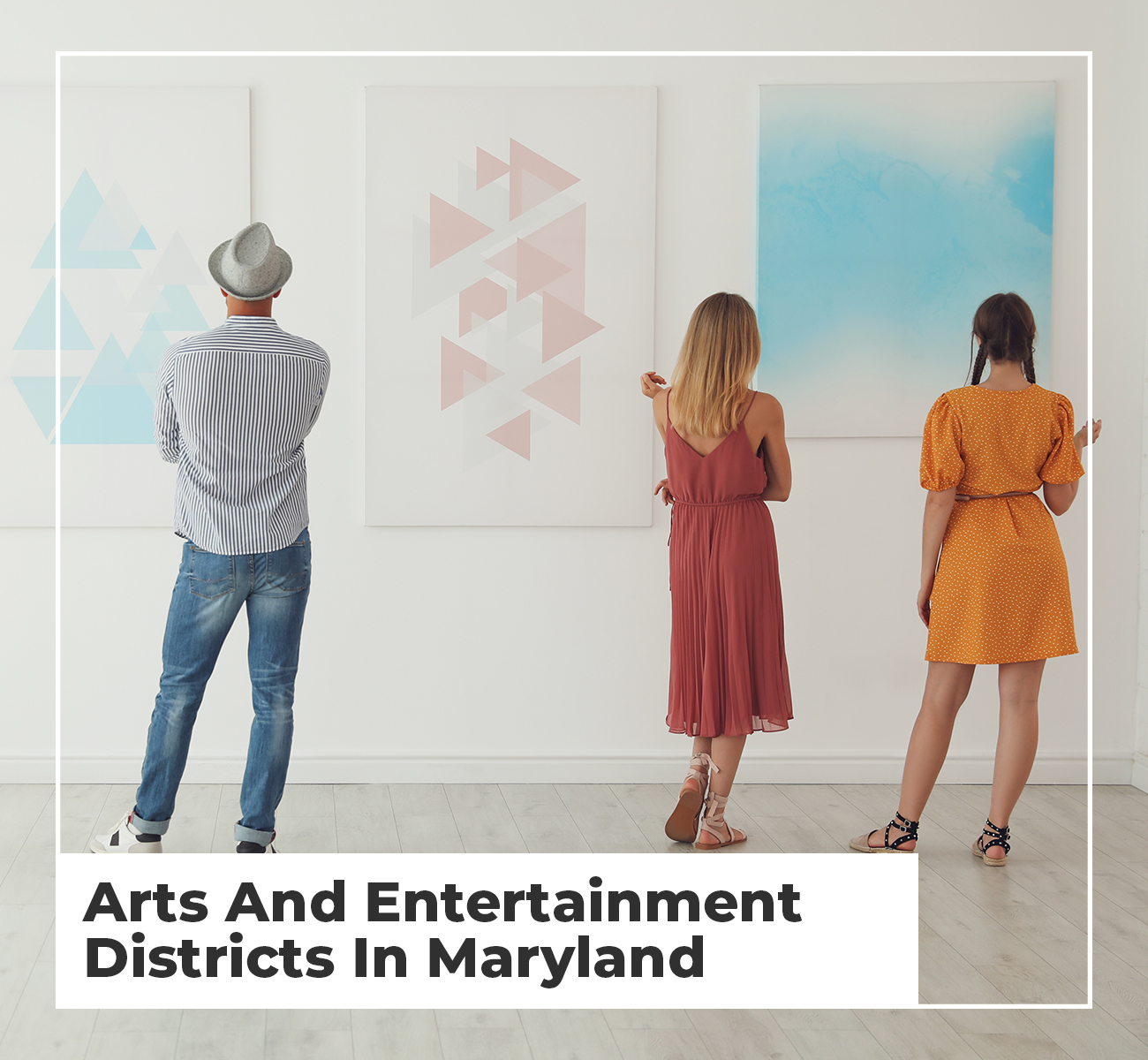 Arts and entertainment districts across the state of Maryland provide unique cultural experiences, drive tourism and spur economic development. Since 2001, the Maryland State Arts Council has designated 29 districts. And on the Eastern Shore, these districts produce stronger communities, hundreds of jobs and millions of dollars in tax revenues. Be sure to check out some of these local arts and entertainment districts, and the artists and programs that reside in the coastal communities!
Berlin Arts & Entertainment District: Located in the Victorian-era town of Berlin, Maryland, Berlin Arts & Entertainment District features art galleries, live music venues and several restaurants. Partake in the culinary arts, make your own hand-blown glass ornament or view the local murals that adorn the downtown walls and alleyways.
Cambridge Arts & Entertainment District: Cambridge A&E is centered in downtown Cambridge and spans roughly 137 acres. With benefits programs and resources, the district supports thriving galleries, artist studios, entertainment venues and nonprofits, including Wednesday Morning Artists, Main Street Gallery and Dorchester Center for the Arts.
Crisfield Arts & Entertainment District: Located in the "Seafood Capital of the World," Crisfield Arts & Entertainment District boasts scenic views and affordable historic homes and workplaces. Celebrating its maritime heritage and artistic endeavors, the nonprofit provides tax incentives, supports mural projects and hosts several events, including sip and paint workshops and sidewalk chalk painting.
Easton Arts District: The Easton Arts District is one of two newly added arts and entertainment districts in Maryland. The organization offers marketing and tax incentives to current and prospective artists and arts organizations, with a goal of developing and promoting community involvement, tourism and revitalization. The district works jointly with the Easton Economic Development Corporation, which hosts gallery walks, plein air events, artist forums and film festivals, to name a few.
Salisbury Arts & Entertainment District: The Salisbury Arts & Entertainment District has a mission of fostering economic vitality in downtown Salisbury through partnerships, entertainment and cultural endeavors. Popular events hosted by Salisbury A&E include Third Fridays, the Downtown Salisbury Festival, the New Year's Eve Ball Drop and Friday Night Live Concerts. The district also supports public art programs and provides tax credits for residing artists.
Snow Hill Arts & Entertainment District: Classified as an "Arts on the River District," Snow Hill A&E features art galleries, artist studios, performing arts and teaching space, and much more. In fact, the local district encompasses 86 acres, including residential neighborhoods and housing options for artists to live. The district also hosts mural programs and monthly events, including Snow Hill First Friday.