Affordable Fun On The Eastern Shore DE Beaches
Posted by Mitchell David on Wednesday, January 4, 2023 at 4:30 PM
By Mitchell David / January 4, 2023
Comment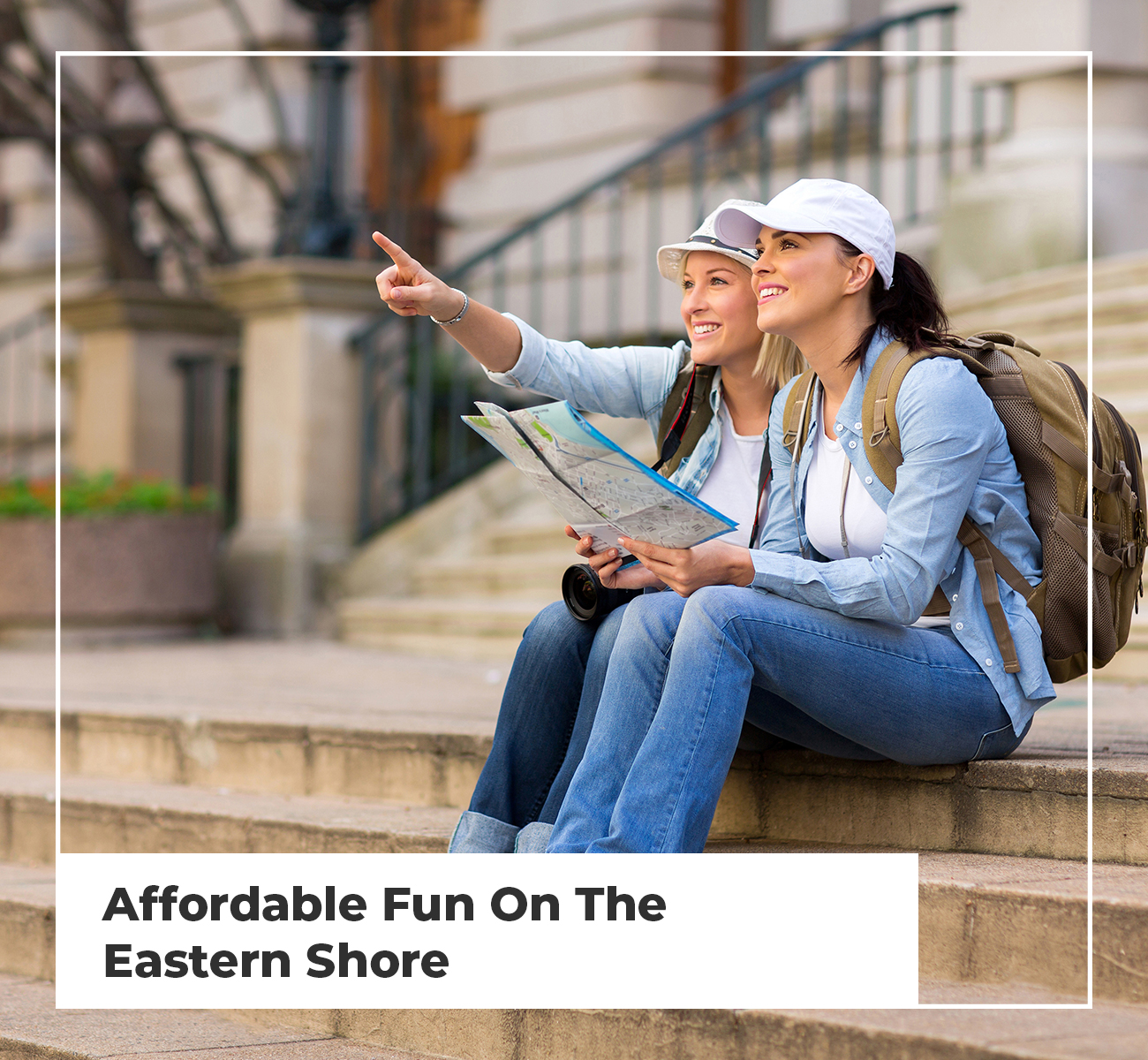 You do not need a big budget to have fun on the Eastern Shore. Whether it's sunbathing, museum hopping or sightseeing, there are plenty of free and affordable things to do in both Maryland and Delaware. Be sure to check out these top attractions.
Beaches and Boardwalks
Assateague Island National Seashore: Assateague Island National Seashore is open year-round for visitors looking to take in views of the Atlantic Ocean and the area's wild horse population. Go hiking, biking, fishing or horseback riding, or take advantage of guided ranger programs and camping sites. Entrance fees are low, and campsites range from $30 to $50 per night.
Assateague State Park: As Maryland's only oceanfront park, Assateague State Park offers two miles of oceanfront beaches, and recreational and camping opportunities, all at an affordable price. Day-use admission is $5 per person from Memorial Day to Labor Day and $5 per vehicle from Labor Day to Memorial Day, and after 4 p.m. Campsite fees range from $27.50 to $38.50.
Bethany Beach: Bethany Beach is free and open to the public every day of the year. Measuring one mile long and 150 feet wide, the beachfront is mechanically cleaned throughout the week and is guarded by the Bethany Beach beach patrol. Free bonfires and movies are also held on the beach throughout the summer season.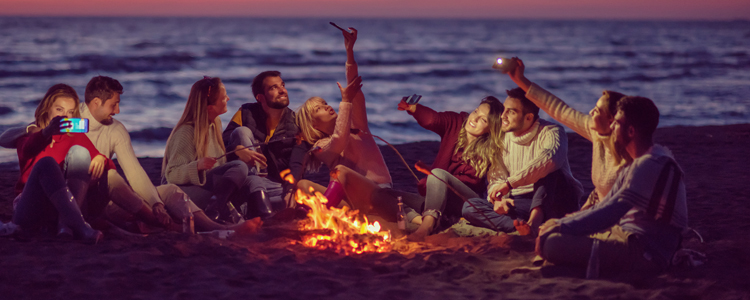 Bethany Beach Boardwalk: The Bethany Beach Boardwalk is a hub of activity during the summer season. Measuring .38 miles long and 12 feet wide, it's a great place to walk, jog or visit with your furry friends. The promenade is also near local shops and restaurants.
Delaware Seashore State Park: Tour the life-saving station museum, paddle along the bay or discover Burton's Island at Delaware Seashore State Park. Entrance fees are $5 per day for in-state residents and $10 per day for out-of-state visitors.
Dewey Beach: Located between the Rehoboth Bay and the Atlantic Ocean, Dewey Beach offers a pristine shoreline in a young, energetic town. Enjoy Monday movies and Wednesday bonfires on the beach, or host your own beach bonfire.
Fenwick Island Beach: Fenwick Island's public beach runs from Lewes Street to East Atlantic Street. This quaint, quiet stretch of beach also hosts two beach vendors, one for concessions and one for chair and umbrella rentals.
Fenwick Island State Park: Swim, sunbathe, beachcomb or rent out paddleboards and kayaks at Fenwick Island State Park. This three-mile stretch of beach is operated by Delaware State Parks. Entrance fees are $5 per day for in-state residents and $10 per day for out-of-state visitors.

Lewes Beaches: Bay and ocean beaches at or near Lewes provide swimming, fishing, boating and other recreational activities. Savannah Beach and Johnnie Walker Beach provide guarded swimming from Memorial Day to Labor Day.
Ocean City Beach: Ocean City's beach spans 10 miles and is free to the public. In addition to surfing, fishing, kayaking and canoeing, enjoy free family activities such as beach movies, concerts and fireworks.
Ocean City Boardwalk: Lined with local shops, restaurants and amusement attractions, the Ocean City Boardwalk is a one-stop shop for entertainment. The free, three-mile promenade is open for bike rides, shopping, dining and more.
Rehoboth Beach: Sunbathe and swim at Rehoboth's public beach. Located in a one-square-mile community, Rehoboth is the largest beach resort in the state of Delaware and is known as the "nation's summer capital."
Rehoboth Beach Boardwalk: Surrounded by eclectic shops, restaurants and family amusements, the mile-long boardwalk is a popular destination for visitors and residents alike. It's also the backdrop for festivals, events and fitness competitions.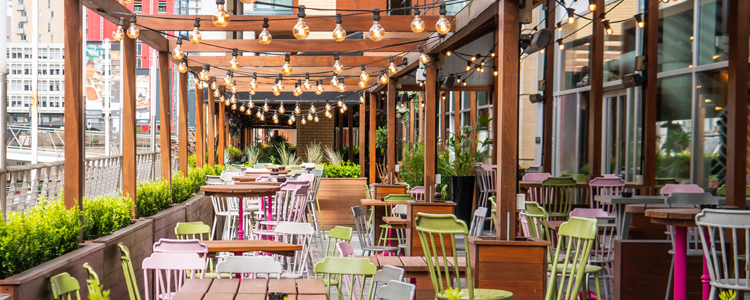 Public Parks and Playgrounds
Bainbridge Park: Located in north Ocean Pines, Bainbridge Park features a fresh-water fishing lake, nature trail, large open areas with playground equipment, a half basketball court, adult swings and picnic tables.
Northside Park: Northside Park, located at 135th Street bayside, is a 58-acre complex home to Ocean City's Recreation and Parks Department. Considered the largest and most popular park in town, the facility features three lighted baseball fields, a lighted soccer field, a multipurpose field, a foot bridge, concession stands, piers, jogging paths, and a state-of-the-art outdoor exercise area, to name a few amenities. Northside Park also features a community center with a 14,200-square-foot gymnasium, kitchen, conference area and a sports center annex, complete with a 21,000-square-foot multi-use arena.
Ocean City Downtown Recreation Complex: The Downtown Recreation Complex, located on the bayside between 3rd and 4th Streets, features a multipurpose, lighted ballfield, a playground and two basketball courts. The complex is also home to the Ocean Bowl Skate Park, a popular spot for skateboarding and inline skating.
Ocean Bowl Skate Park: Located at 3rd Street and St. Louis Avenue, the Ocean Bowl Skate Park is the oldest operating municipal skate park in the United States. The skate park was redeveloped in 1998 and began hosting traveling demos, tours, skating contests, camps and clinics. Today, it features a 17,000-square-foot concrete-based park with pool bowl, a large vert ramp, mini ramp, and a 13,000-square-foot concrete street course with hit walls, hops and a small bowl.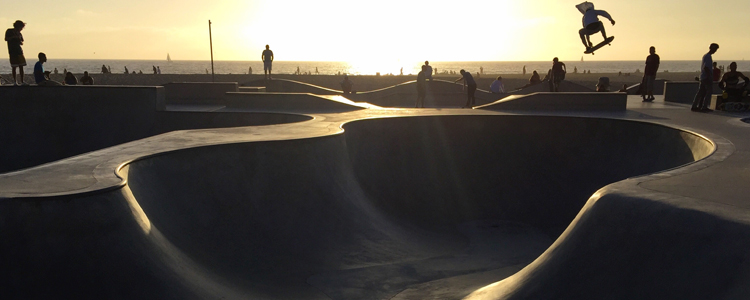 Ocean City Tennis Center: The Ocean City Tennis Center is owned and operated by the Town of Ocean City. Located at 61st Street and the Bay, the center features six Premier tennis courts, three Lee Fast Dry Clay tennis courts and four permanent 10 & Under tennis courts. On-site amenities include a hitting wall, tennis lounge and shop and free parking. Temporary pickleball courts are also available for rental or drop-in play.
Ocean Pines Skate Park: The community's skate park, located within White Horse Park, is open to registered community members and registered guests. Open from 8 a.m. to 10 p.m., the park features a quarter pipe, fun box with grind ledge, a snake run and more.
White Horse Park: As the largest and most developed park in Ocean Pines, White Horse Park is a popular attraction for community members. The amenity contains a pavilion, new playground equipment, a lighted basketball court, two shuffleboard courts, and walking trails, to name a few. The park is also home to the Ocean Pines Farmers Market, which is held every Saturday from 8 a.m. to 1 p.m.
Centers, Farms, Museums and Zoos
Bethany Beach Nature Center: Bethany Beach Nature Center is one of the town's top attractions. Visitors can explore interactive exhibits, forests, marshland and more. Open year-round, the center aims to provide activities designed to encourage awareness of the state's inland bays and wetlands.
Air Mobility Command Museum: View the collection of historic airplanes, explore exhibits and participate in tours at the Air Mobility Command Museum, open Wednesday through Sunday, 9 a.m. to 4 p.m. Admission and parking are free.
Delmarva Discovery Center: Located in Pocomoke City, Maryland, the Delmarva Discovery Center features 16,000 square feet of exhibit space offering natural and cultural histories of the Delmarva Peninsula. In addition to educational programs for school groups, summer camps and youth organizations, the museum offers guided tours of its exhibits. View the North American river otters, try the touch pool or visit the STEAM lab. Admission is $10 for adults, $8 for seniors and $5 for children ages 4-17. Military and museum members, and children ages 3 and younger are free.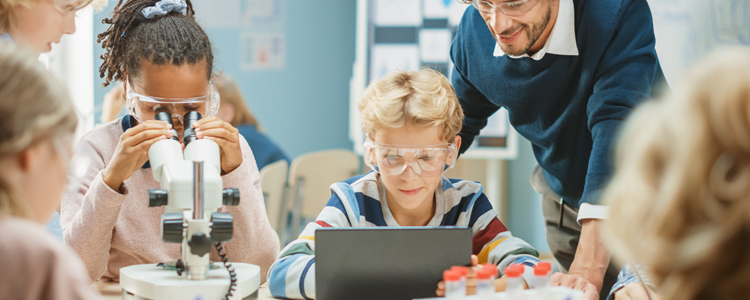 DiscoverSea Shipwreck Museum: DiscoverSea Shipwreck Museum, located in Fenwick Island, is a free museum offering exhibits that continually change with the acquisition of newly discovered artifacts. DiscoverSea reports its collection of regional and worldwide shipwreck artifacts is one of the largest in the mid-Atlantic region. Its current location, for example, houses roughly 10,000 items at all times, while the other 80% are rotated throughout museum exhibits around the world.
James Farm Ecological Preserve: The James Farm Ecological Preserve is just a short drive from Bethany Beach, Delaware and features a secluded sandy beach, diverse habitats and seven distinct walking trails. The property includes three-plus miles of marked walking trails, three observational platforms, wildflower gardens, an amphitheater and more than 4,000 trees. Admission is free.

Lavender Fields: Just outside the coastal communities, in Milton, Delaware, are the Warrington Manor Lavender Fields, a popular agritourism site for residents and visitors. Not only does the property grow and dry its own lavender, but sells its own bath and body products, including soaps, sprays and lotions.
Ocean City Life-Saving Station: The Ocean City Life-Saving Station was built in 1891 as a way to help vessels in distress. By 1915, the U.S. Life-Saving Service had merged with the Revenue Cutter Service to form the U.S. Coast Guard, and the building was used by the Coast Guard until 1964. It wasn't until 1977, however, that the Ocean City Museum Society was formed to save the structure. With funding from the Mayor and Council, the station was ultimately moved to its current location at the southern end of the Boardwalk and converted into a museum that highlights the history of Ocean City and Worcester County. Admission ranges from $3 to $5 per person, and children ages 11 and younger are free.
Salisbury Zoo: As one of only a handful of free zoos in the nation, Salisbury Zoo attracts hundreds of thousands of visitors each year. Located along the Wicomico River in Salisbury, Maryland, the zoo offers exhibits featuring animals native to the Americas and Australia.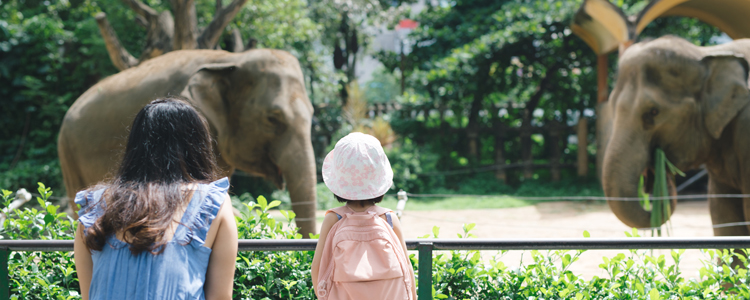 Calvin B. Taylor House: Located in the heart of Berlin, the Calvin B. Taylor House is the backdrop to several popular community events held each year. Constructed in 1832, the structure was once home to the family of Calvin B. Taylor, the founder of the Calvin B. Taylor Banking Company. Throughout the nineteenth and twentieth centuries, the home had undergone several changes. And in 1981, it was saved from demolition. The facility has since been converted to a town museum of local history. It is also the host of annual events such as the Berlin Peach Festival and Harvest Homecoming.
Zwaanendael Museum: Located in Lewes, the Zwaanendael Museum celebrates Delaware's first European colony, Swanendael, through its showcase of Lewes-area maritime, military and social history. The museum, modeled after the town hall in Hoorn, the Netherlands, commemorates the founding of Delaware's first European settlement by the Dutch in 1631. Inarguably one of the most unique structures in town, the museum features exhibits and live demonstrations. Admission is free.