A Local's Guide To Ocean City - 10 Can't Miss Events
Posted by Mitchell David on Monday, March 6, 2023 at 9:53:25 AM
By Mitchell David / March 6, 2023
Comment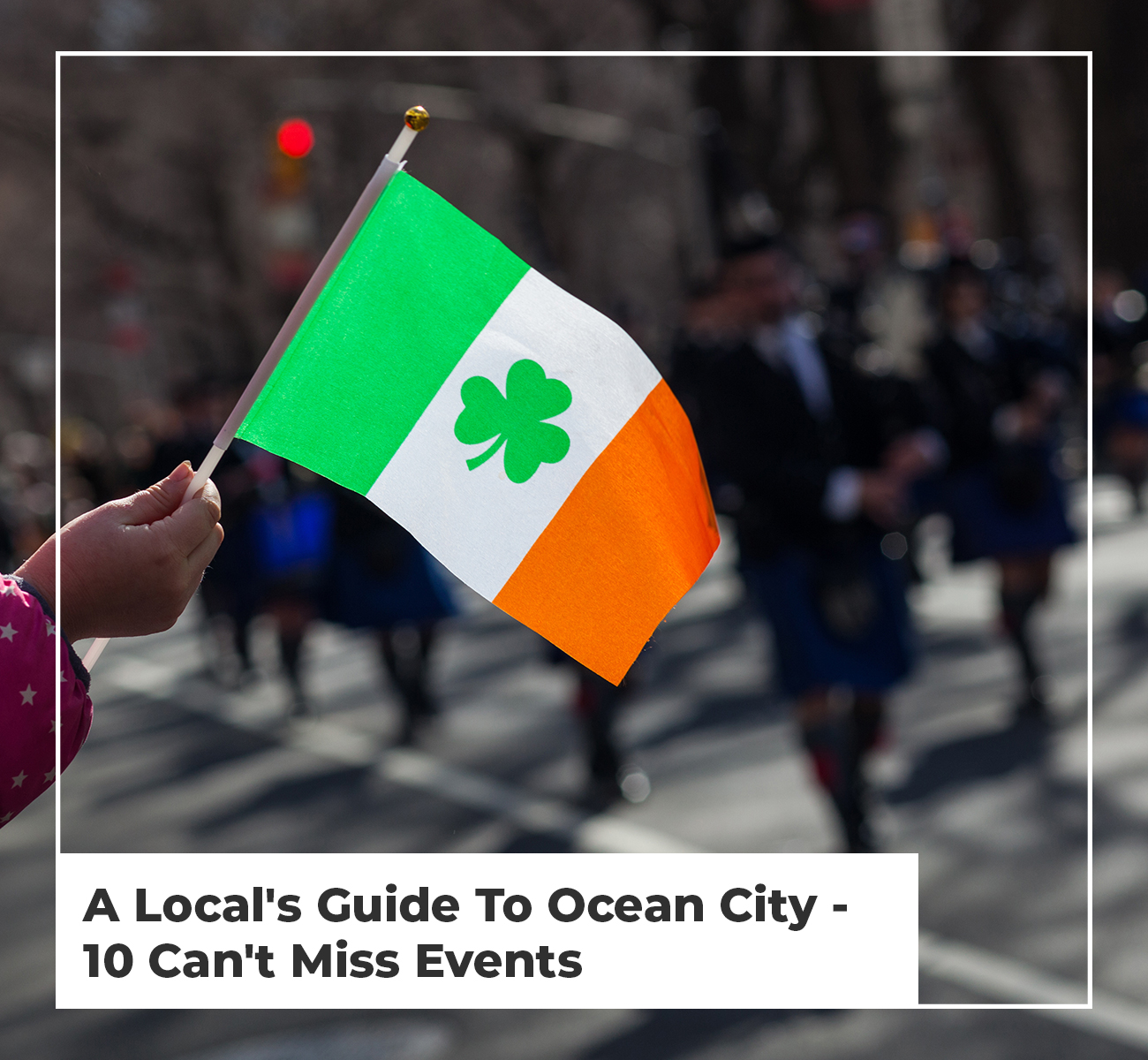 No matter the season, there is always something to do in Ocean City. Each year, the town hosts several events that have become an annual tradition for residents and visitors. And when you live in the resort, entertainment is only steps away from your front door. Be sure to check out some of these beloved local festivities.
Cruisin Ocean City: Cruisin OC will host its 32nd annual event May 18-21. Car enthusiasts from 25 eastern states and Canada flock to Ocean City to partake in one of the biggest automotive festivals on the east coast. The four-day event features day and night cruising, family friendly activities, Boardwalk parades and music, as well as hundreds of customized classic vehicles of all makes and models. Festivities take place at both the Ocean City Inlet and the Roland E. Powell Convention Center. Adult admission is $10 on Thursday, $15 on Friday and Saturday, and $10 on Sunday. Four-day passes are also available.
O.C.toberfest: O.C.toberfest has become one of Ocean City's fastest growing events. Each fall, the town hosts days of family friendly activities for any autumn lover. Participate in a beach maze, compete in the Great Pumpkin Race, take part in Drive In Disguise, or collect candy at Trunk or Treat. There is also a Howl-O-Ween pet parade for your four-legged family members. This year's event will take place October 19-22.
OC BikeFest: Held each fall, OC BikeFest attracts thousands of motorcycle enthusiasts to the resort area for a five-day festival featuring vendors, displays, motorcycle parades and live music. This year's event, held September 14-18, will include performances by Travis Tritt, Zac Brown Band, ZZ Top and Lynyrd Skynyrd. While bikes can be seen throughout Ocean City, most of the action can be seen at the Roland E. Powell Convention Center or the Ocean City Inlet.
Oceans Calling Festival: Oceans Calling Festival was first introduced to resort residents and visitors in 2022, when organizers planned a three-day music festival along the beachfront. And while a nor'easter upended the sold-out event, the festival's promoter has plans to bring back the weekend concert series in the fall of 2023. Performers set to perform last year included Dave Matthews, The Lumineers, Logic, Alanis Morissette and Cyndi Lauper. This year's lineup will be announced in the coming months.Professional Bull Riding: It's not often that one can find bull riding within feet of the Atlantic Ocean. But that's exactly what you can find this summer in Ocean City. Professional Bull Riding is set to return for its second year at the Ocean City Inlet, which will transform into a dirt-covered arena where professional riders will compete in the PBR Challenger Series. The weekend event will take place June 2-4.
Springfest: Springfest marks the official start to the tourism season in Ocean City. Each year, Springfest attracts hundreds of vendors and thousands of guests to the Ocean City Inlet parking lot. The free arts and crafts festival will return for its 32nd anniversary May 4-7 and will feature arts and crafts vendors, food, drinks and live music.
St. Patrick's Day Parade: The Delmarva Irish-American Club has hosted the St. Patrick's Day Parade since 1980. Each year, hundreds of parade participants make their way down Coastal Highway to celebrate the Irish tradition. This year's event is set for March 11. Festivities begin at 11 a.m. at the 45th Street Shopping Center with music, entertainment, refreshments and more. The parade begins at noon. The Delmarva Irish-American Club was founded in 1980 by a small group of friends with a vision to celebrate the Feast Day of St. Patrick. The club's annual parade is the Eastern Shore's largest St. Patrick's Day celebration.
Sunfest: Sunfest is Ocean City's fall outdoor arts and crafts festival, attracting tens of thousands of attendees each year for four days of fun, food and entertainment. The event features more than 200 regional and national artisans selling handmade items, two outdoor stages for live performances and mouth-watering eats. This year's Sunfest will also be held in conjunction with O.C.toberfest, so attendees can enjoy the pet parade, pumpkin race and beach maze, among other things.
White Marlin Open: The White Marlin Open is known as the world's largest billfish tournament. The first tournament, held in 1974, attracted 57 boats, 150 anglers and paid $20,000 in prize money. In 2022, the event attracted 408 boats, 3,500 participants and paid out more than $8.6 million in prize money, including the top individual prize of $4.5 million. Since its inception, the event has awarded more than $95 million for top catches. This year's White Marlin Open will be held August 7-11 in Ocean City. This year, organizers are celebrating the tournament's 50th anniversary.
Winterfest of Lights: Winterfest of Lights is Ocean City's annual holiday light show. For more than three decades, Northside Park has transformed into a winter wonderland, complete with holiday light displays, Santa's Workshop and vendors. The festival also features a 50-foot Christmas tree performing a show several times an hour. Winterfest of Lights opens each November and closes on New Year's Day.