Mitchell G. David
Realtor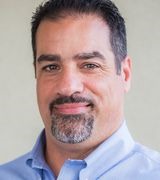 I'm not going to use silly clichés or marketing gimmicks to convince you that I'm the Realtor for you. I'll let my past clients tell you how my experiences will benefit you.
I know he had many clients, but I always felt like we were the top priority. He was very professional but also brought a great sense of humor to our discussions. No doubt in my mind he is an A+ agent. D. Lauver
I can't say enough about Mitchell and the value he brought to this process. In my dozen or so real estate transactions over the past 15 years, I have always considered the agent to be simply "in the way," especially from an investor perspective. Instead, Mitchell impressed from the start, as he offered extensive insight into the market, community, and process. He is very quick to respond, and seems to be always available off hours. Mitchell goes the extra mile in everything he touches. K.Raker
We contacted Mitchell David prior to see the property we were interested in (which is our home now). After meeting face to face and short conversation we realized that we don't have to look for another agent. He is very knowledgeable, friendly and most important honest. Most of the agents will try  to seal the deal as soon is possible and they will not care about the pressure you will face. Mitchell made the whole process look a lot easier and less stressful. We are happy we found agent like him and bought our new home. We definitely recommend him to everyone who is in buying or selling process, looking for a house, condo, townhome or land give a call to Mitchell David, you will be thankful to yourself. Veli
Years of Experience: 15 plus
Real Estate Experience: Realtor, Past-Owner of a property management and remodeling company, Investor
Licensed Area: Maryland and Delaware.
Specialty: Buyer and Seller representation in the resort towns of Maryland and Delaware.
Current Position: Realtor with Sheppard Realty
Education: Salisbury University / Bachelor of Science
Hero: My Father (Restaurateur and Commercial Realtor)
Personal: Married, 3 children (2 boys/ 1 girl), 4 siblings, and a huge extended family.
Hobbies: Everything outside.
Current Residence: Berlin, MD (7 minutes West of Ocean City, MD)
Website: BeachLifeOceanCity.com & BeachLifeDEBeaches.com
Now it's time to choose the right Realtor to meet your needs. Let me put my knowledge and experience to work for you.